Date: June 22, 2010
From: Kristine Ashton-Magnuson
ROCKSTAR ENERGY DRINK UPROAR FESTIVAL:

TICKETS FOR SELECT SHOWS GO ON SALE TO THE GENERAL PUBLIC BEGINNING JUNE 26

TEXT-TO-DONATE CAMPAIGN LAUNCHES JULY 1
TO BENEFIT CHILD FIND OF AMERICA
NORTH AMERICAN TOUR FEATURING DISTURBED, AVENGED SEVENFOLD, STONE SOUR, HALESTORM, HELLYEAH, AIRBOURNE, HAIL THE VILLAIN AND NEW MEDICINE KICKS OFF AUGUST 17 IN MINNEAPOLIS, MN AND WRAPS OCTOBER 4 IN MADISON, WI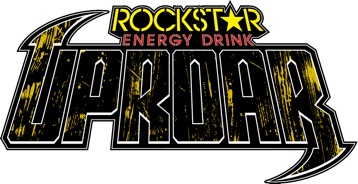 Tickets for the Atlanta, Holmdel, Seattle, Vancouver, Edmonton, Calgary, Saskatoon, Winnipeg and Fargo Rockstar Energy Drink UPROAR Festival shows go on sale to the general public June 26 at www.RockstarUproar.com and www.LiveNation.com. Tickets for other tour dates are on sale now. Tickets for the Irvine show go on sale July 17. A limited number of $20 All-lawn tickets—no extra fees—are available while supplies last. In addition, during the month of June, tickets for shows at all Live Nation amphitheaters are available with no service fees as part of Live Nation's "No Service Fee June."
The first annual Rockstar Energy Drink UPROAR Festival launches August 17 in Minneapolis, MN and will visit arenas and amphitheatres across North America before wrapping October 4 in Madison, WI. The late summer trek features a stellar active rock lineup including multi-platinum headliner Disturbed, who will release their new album Asylum in August. Multi-platinum co-headliner Avenged Sevenfold will release their new CD Nightmare July 27, 2010. The main stage will also feature Stone Sour, whose new CD Audio Secrecy is set for release this summer, and Halestorm. The potent rock lineup for the touring music and lifestyle jaunt also features performances from Jägermeister Second Stage headliners Hellyeah, as well as Airbourne, Hail The Villain, New Medicine and the local Jägermeister-sponsored opener in each city. Airbourne will not be performing on the Canadian dates. The festival is being produced by John Reese, John Oakes and CAA in conjunction with Live Nation.
All fans who buy tickets to the Rockstar Energy Drink UPROAR Festival will have the opportunity to sign up to receive a free digital CD compilation. The compilation includes: Disturbed's "Stricken," Avenged Sevenfold's "A Little Piece of Heaven," Stone Sour's "Come What(ever) May" live, Halestorm's "Familiar Taste of Poison," Hellyeah's "Cowboy Way," Airbourne's "Blonde, Bad And Beautiful," Hail The Villain's "Take Back The Fear" and New Medicine's "Laid."
As previously announced, the Rockstar Energy Drink UPROAR Festival has formed an alliance with Child Find of America, a national not-for-profit organization dedicated to the prevention and resolution of child abduction. UPROAR is working with mGive mobile giving to create a text-to-donate campaign to benefit Child Find of America that will launch July 1 and will continue throughout the year. Text "FIND" to 50555 to donate $5 to Child Find of America.
"We saw the massive text-to-donate campaign that the Red Cross used to help in fundraising for the earthquake in Haiti," says tour producer John Reese. "Our thought was to bring that same technology to the touring festival world. Through mGive, we are able to have people text in their donations. Big or small, we feel that every dollar we can direct toward Child Find of America, the closer we are to helping them achieve their mission of bringing these missing children home safe and sound."
The Rockstar Energy Drink UPROAR Festival will feature a full afternoon and night of activities, including a concourse midway filled with vendors and activities and a daily wrestling tournament featuring the Detroit-based Blue Collar Wrestling Alliance. The Blue Collar Wrestling Alliance UPROAR lineup will feature eight of the finest, fastest rising wrestlers in the world who will put their skills to the ultimate test during the BCWA UPROAR Invitational. The 36-event tournament will encompass 245 matches over seven weeks throughout North America. The athlete that perseveres over injuries and adversity will be named King of the Tournament. For more information on the Blue Collar Wrestling Alliance, go to www.bcwaonline.com.
The Rockstar Energy Drink UPROAR Festival carnival midway will feature games of chance including Basketball, Balloon Toss, Spill The Milk, Break A Plate, Bank A Ball, Beer Can Alley, Tubs Of Fun and Hi Striker.
The current tour dates are as follows. Tour dates listed with an asterisk are Live Nation amphitheaters with no service fee tickets available for the entire month of June as part of Live Nation's "No Service Fee June." For complete ticket and tour information visit www.RockstarUproar.com and www.LiveNation.com.
No service fee tickets available while supplies last. Parking, shipping and other non "service fee" costs may apply. Amphitheatres only.
Date
City
Venue
Tue 8/17
Minneapolis, MN
Target Center
Wed 8/18
Kansas City, KS
Capitol Federal Park at Sandstone
Fri 8/20
Omaha, NE
WestFair Amphitheater
Sat 8/21
Chicago, IL
First Midwest Bank Amphitheatre*
Sun 8/22
Buffalo, NY
Darien Lake Performing Arts Center*
Tue 8/24
Columbus, OH
LC Outdoor Amphitheatre
Wed 8/25
Toronto, ON
Molson Canadian Amphitheatre*
Fri 8/27
Scranton, PA
Toyota Pavilion at Montage Mountain*
Sat 8/28
Saratoga Springs, NY
Saratoga Performing Arts Center*
Sun 8/29
Holmdel, NJ
PNC Arts Center
Tue 8/31
Washington, DC
Jiffy Lube Live*
Wed 9/1
Charlotte, NC
Verizon Wireless Amphitheater*
Fri 9/3
Birmingham, AL
Verizon Wireless Music Center*
Sat 9/4
Atlanta, GA
Aarons Amphitheatre at Lakewood*
Sun 9/5
Tampa, FL
Ford Amphitheatre*
Wed 9/8
Tulsa, OK
BOK Center
Fri 9/10
Dallas, TX
Superpages.com Center*
Sat 9/11
Corpus Christi, TX
Concrete Street Amphitheater
Sun 9/12
Houston, TX
Cynthia Woods Mitchell Pavilion
Tue 9/14
Denver, CO
Comfort Dental Amphitheatre*
Wed 9/15
Salt Lake City, UT
USANA Amphitheatre
Fri 9/17
Irvine, CA
Verizon Wireless Amphitheater*


(on sale July 17)

Sat 9/18
San Diego, CA
Cricket Wireless Amphitheatre*
Sun 9/19
Tempe, AZ
Tempe Beach Park Amphitheatre
Tue 9/21
Bakersfield, CA
Rabobank Arena
Wed 9/22
Sacramento, CA
Sleep Train Amphitheatre*
Fri 9/24
Spokane, WA
Greyhound Park
Sat 9/25
Seattle, WA
White River Amphitheatre*
Sun 9/26
Vancouver, BC
Pacific Coliseum
Tue 9/28
Edmonton, AB
Rexall Place
Wed 9/29
Calgary, AB
Saddledome
Thur 9/30
Saskatoon, SK
Credit Union Centre
Sat 10/2
Winnipeg, MB
MTS Centre
Sun 10/3
Fargo, ND
Fargodome
Mon 10/4
Madison, WI
Alliant Energy Center Memorial Coliseum
*Indicates a Live Nation Amphitheater and inclusion in "No Service Fee June"
Note: Tickets for shows that appear in bold go on sale June 26 at 10am local time.
Note II:

Airbourne

will not be performing on the Canadian dates.

Hellyeah

will not appear on the August 24 Columbus, OH show.
---
The Rockstar Energy Drink UPROAR Festival is made possible through the support of our sponsors including Rockstar Energy Drink, Best Buy Musical Instruments, Guitar Player Magazine, The Marines, Zippo, Skull Candy featuring their "2xl Disturbed buds," Jägermeister USA, Jägermeister Canada, www.DiNGLIFE.com, and Schecter Guitars who will offer the chance to win "the guitars off the backs of Avenged Sevenfold and Disturbed."
About Live Nation Entertainment
Live Nation Entertainment (NYSE-LYV) is the largest live entertainment company in the world, consisting of five businesses: concert promotion and venue operations, sponsorship, ticketing solutions, e-commerce and artist management. Live Nation seeks to innovate and enhance the live entertainment experience for artists and fans: before, during and after the show. In 2009, Live Nation sold 140 million tickets, promoted 21,000 concerts, partnered with 850 sponsors and averaged 25 million unique monthly users of its e-commerce sites. For additional information, visit www.livenation.com/investors.