Date: August 13, 2010
From: Kristine Ashton-Magnuson
COREY TAYLOR OF STONE SOUR
RECORDS CHILD FIND OF AMERICA PSA
FOR ROCKSTAR ENERGY DRINK UPROAR FESTIVAL WEBSITE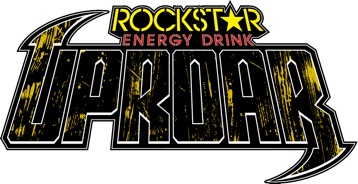 Rockstar Energy Drink UPROAR Festival artist Corey Taylor, vocalist of Stone Sour, has recorded a public service announcement for Child Find of America as part of the tour's awareness campaign for the national not-for-profit organization dedicated to the prevention and resolution of child abduction (1-800-I-AM-LOST). In the PSA, Taylor reveals that he was once a runaway and sometimes lived on the street between the ages of 17 and 19. The PSA can be viewed here: http://www.RockstarUPROAR.com/uproartv.
UPROAR's Child Find of America awareness campaign also includes wrapping the tour's semi trucks with images of missing children, providing nationwide exposure on major highways throughout North America for over six weeks; a text-to-donate campaign (Text "FIND" to 50555 to donate $5); social media outreach to bring safety messages and images of missing children to rock music lovers worldwide; and an onsite presence at each festival date. For more information on Child Find of America, go to: www.childfindofamerica.org.

The first annual Rockstar Energy Drink UPROAR Festival launches Tuesday, August 17 in Minneapolis, MN and runs through Monday, October 4 in Madison, WI. UPROAR's stellar active rock lineup includes multi-platinum headliner Disturbed, who will release their Asylum CD August 31, following three consecutive #1 album debuts; and multi-platinum co-headliner Avenged Sevenfold, whose newly-released Nightmare just debuted at #1 on the "Billboard 200" album chart with 163,000 copies sold. In addition, the main stage will feature Stone Sour, set to release Audio Secrecy September 7 and Halestorm, touring in support of their self-titled debut CD. The potent rock lineup for the touring music and lifestyle jaunt also features performances from Jägermeister Second Stage headliners Hellyeah (whose new CD Stampede recently debuted at #8 on the "Billboard 200" album chart), as well as Airbourne, Hail The Villain, New Medicine and the local Jägermeister-sponsored opener in each city.
For more information and current tour dates, go to www.RockstarUPROAR.com.