Date: August 25, 2015
From: Kristine Ashton-Magnuson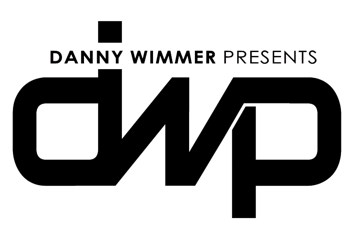 DANNY WIMMER PRESENTS
ANNOUNCES KEY ADDITIONS TO EXECUTIVE TEAM
AS PART OF AGGRESSIVE GROWTH PLAN
ADDITIONS INCLUDE
VICE CHAIRMAN TONY GUANCI,
EXECUTIVE VP GARY SPIVACK,
SENIOR VP OF OPERATIONS CHARLIE JENNINGS,
AND VICE PRESIDENT OF MARKETING EILEEN MERCOLINO
Danny Wimmer Presents, producer of some of the largest U.S. music festivals in the rock and alternative landscape, has made several new additions to its executive team and support personnel as it prepares for aggressive growth in 2016. These include Vice Chairman Tony Guanci, Executive Vice President Gary Spivack, Senior Vice President of Operations Charlie Jennings, and Vice President of Marketing Eileen Mercolino.
In February, DWP announced that it had received substantial funding from the United Auburn Indian Community (UAIC) to purchase other festivals and promoters, launch new events and expand its operations, including its subsidiary, Southern Hospitality Concessions.
Founded in 2007 and based in Los Angeles, Danny Wimmer Presents has grown into the world's premier production company for rock music festivals, producing 9 unique live music festivals in high-demand markets across the United States. DWP is on pace to sell over 400,000 tickets this year, a 25% increase from 2014. By merging well-known talent with local cuisine and culture, DWP has become recognized within the industry for delivering the highest-quality, exceptional value entertainment experiences to customers, artists, sponsors, partners and host cities alike.
Says Danny Wimmer Presents CEO Danny Hayes, "In order to effectively deploy our capital, we needed to first add some key executives to our team. I am confident that these additions will allow us to reach our goal of adding at least 5 new festivals in 2016—through growth or acquisition—to our current slate of 9. I also expect that we'll hire an additional 5-10 people next year as we continue to aggressively add events over the next 5 years."
Tony Guanci—who was appointed to the DWP board earlier this year along with fellow sports and entertainment executive Peter Luukko—now joins the company full time in his new role as Vice Chairman. Guanci brings over thirty years of professional experience in the areas of business development, mergers and acquisitions, strategic planning, and management as well as an overall knowledge of the sports and entertainment industries to DWP. Over his career, Guanci has consulted for many of the top companies in sports, music and entertainment, such as: Walt Disney Co., NBC Universal Studios, Spectacor Management Group (SMG), Comcast Spectacor, and sports teams including the Los Angeles Clippers (NBA), Anaheim Ducks (NHL), Los Angeles Angels of Anaheim (MLB), and Oakland Raiders (NFL). Outside of the world of sports, music and entertainment, Guanci has developed over 35 million square feet of real estate, which includes industrial, hotels and high-rise residential throughout California, Texas, Las Vegas, and Massachusetts.
Says Danny Wimmer Presents CEO Danny Hayes, "Tony's talents and unrivaled Rolodex will be utilized to help grow DWP's existing business and to seek out new strategic opportunities. Tony has played a pivotal role as an advisor to Danny Wimmer and me from the initial inception of DWP. To now have Tony's full attention really signifies the growth curve we are on and the opportunities we see in the market today. I know I speak for Danny Wimmer when I say that adding Tony to our team full-time is a game changer for us."
DWP's new Executive Vice President Gary Spivack will exclusively buy talent for DWP and DWP related events. Spivack has three decades of music industry experience, including a successful history in talent buying, marketing and curating hard rock and alternative rock music events across North America. As part of the transaction, Spivack's RockHouse Presents Inc. is being folded into DWP. Spivack will continue to be a principal and co-executive producer for destination festivals Rock On The Range, Monster Energy Carolina Rebellion and Northern Invasion.
Founder and Chairman Danny Wimmer, a longtime partner and co-founder with Spivack on such major festivals as Rock On The Range and Carolina Rebellion, says, "Gary is the best talent buyer in the business and his signature is embedded in every show we do. Gary is also key to the services business we are building that includes talent buying, production management, and concessions through our wholly owned subsidiary Southern Hospitality Concessions. People know of us as event creators, but with the addition of Gary, I want to also be known as a complete event services provider."
"Having been in the foxhole with Danny over the years, and side by side partners on such recognized events as Rock On The Range, Carolina Rebellion and many others, the decision to fold RockHouse into the DWP family was a clear next step for me to take. No brainer," says Spivack. "Here's to DWP's future."
Charlie Jennings joins DWP as Senior Vice President of Operations. A concert industry veteran of thirteen years, Jennings previously served as Vice President and Producer at AC Entertainment, where he oversaw the operations and production for AC's concerts and festivals including Gentlemen of the Road featuring Mumford & Sons, as well as the Forecastle and Big Ears festivals, and played a leading role in that company's growth.
"Charlie is a proven leader in the event production space and is key to our effectively executing on our growth plan," says Wimmer. "He has a unique skill set that includes operations at both the event and corporate level. With Charlie handling more of the day to day heavy lifting, I can focus more deeply on the creative direction of this company and each of our events."
Eileen Mercolino, Vice President of Marketing, comes to DWP with extensive experience in entertainment marketing, artist relations, brand and sponsorship marketing. She's held a range of marketing, sponsorship and artist relations positions at companies including Gibson Guitar, Hard Rock Cafe, and the Vans Warped Tour. Most recently at Gibson Guitar, Mercolino was directly responsible for artist relations and marketing partnerships with platinum-selling and high profile artists including Slash, Godsmack, Aerosmith, Weezer, Foo Fighters, Blink-182, AFI, Incubus and Mötley Crüe.
DWP's Head of Marketing and Strategic Partnerships, Clay Busch, says, "Eileen's years of experience in marketing and brand integration at diverse companies in the music and entertainment industries make her an amazing fit for the direction we are taking with DWP."
In addition to these executives, DWP has added additional support personnel and is still interviewing for other positions including office manager and controller.
---
About Danny Wimmer Presents
Since 1995, Danny Wimmer has created, developed and produced events from the club level to multi-day festivals. Founded in 2007 by industry veteran Wimmer, Danny Wimmer Presents produces some of the largest U.S. festivals in the rock and alternative landscapes. By merging well-known talent with local cuisine and culture, DWP has become recognized within the industry for delivering the highest-quality, exceptional value entertainment experiences to customers, artists, sponsors, partners and host cities alike. Never satisfied with the status quo, DWP strives to create memorable and fulfilling concert experiences leaving both consumers and partners with lasting and meaningful impressions. Over the past six years, DWP has grown — while constantly innovating its production, promotion and fan experiences — from a partner in one single event to producing sold out events across the country, doubling its number of produced events between 2012 and 2013 alone. DWP plans to add as many as five new music festivals in 2016 to its already stellar portfolio, which includes Rock On The Range, Monster Energy AFTERSHOCK Festival, Monster Energy Welcome To Rockville, Monster Energy Carolina Rebellion, LOUDER THAN LIFE, and Monster Energy Rock Allegiance, among others.
www.DannyWimmerPresents.com
About Southern Hospitality Concessions
Southern Hospitality Concessions is a premier concession company that specializes in food and beverage service for outdoor music festivals. Incorporating a mix of localized cuisine and traditional selections, the SoHo experience is a unique blend of flavors. SoHo designs, fulfills and manages a custom concessions solution for each event. SoHo was founded on the principle that the unique experience of each outdoor event requires a distinct concession approach that is consistent with the vision of the event organizer. SoHo understands that at a live event, food and beverage is not just a service, it is part of the guest's overall experience.
www.SoHoConcessions.com