Date: October 14, 2015
From: Kristine Ashton-Magnuson
MOTÖRHEAD'S MOTÖRBOAT:
'THE LOUDEST BOAT IN THE WORLD'
GETS EVEN LOUDER IN YEAR TWO
AS SLAYER, ANTHRAX, SUICIDAL TENDENCIES,
HATEBREED, EXODUS AND MORE
HELP MOTÖRHEAD CELEBRATE
40 YEARS OF ROCK AND ROLL
ONBOARD NORWEGIAN SKY
"YEAH, IT WAS PRETTY MUCH THE MOST METAL THING THAT'S EVER HAPPENED"
—VH1.COM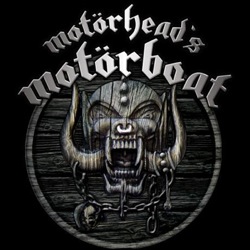 Motörhead's Motörboat returned for its second voyage — and first onboard Norwegian Sky — September 28-October 2, 2015 departing from PortMiami and making stops in Nassau and Great Stirrup Cay in the Bahamas.
An international community of Motörheadbangers reunited for five days of blistering sun and blistering performances, as Slayer, Motörhead, Anthrax, Suicidal Tendencies, Hatebreed and Exodus led a killer lineup rounded out by Corrosion of Conformity, Phil Campbell's All-Starr Band, Crobot, Motor Sister, KYNG, Brian Posehn, Fireball Ministry, Huntress and over a dozen more music artists and comedians.
Intrepid metalheads started the party a day early with the Official Motörhead's Motörboat Pre-Party presented by TROOPER Beer at the Clevelander Hotel in Miami Beach on September 27. Motörhead's Motörboat—fueled by Monster Energy and sponsored by Budweiser—officially got underway September 28 with a sail-away performance by thrash legends Exodus on Norwegian Sky's deck stage — the first of more than 50 performances by Motörhead's Motörboat's two-dozen-plus artists.
True to their #letsdothisship mantra, Motörboaters packed their week with band meet and greets, a poolside Q&A with Slayer's Kerry King and Paul Bostaph hosted by SiriusXM's Jose Mangin, and hijinks on land and sea including the hotly contested Beach Wars captained by Crobot (with members of KYNG and Santa Cruz among those joining the chaos), a pool-draining belly flop competition judged by Charlie Benante of Anthrax and Carla Harvey of Butcher Babies, beer pong, drunk spelling bee, Motörbingo, a Motörboating contest hosted by Jill Janus of Huntress, and more. Early risers staved off hangovers with Heavy Metal Yoga and Java Monster Mornings with Tim "Ripper" Owens, while the all-night crowd rocked out at theme night parties with DJ Lippy Rage and took in The S.D.R. Show with Ralph Sutton, Big Jay Oakerson and a slew of band guests.
The icing on the cake for what RollingStone.com called "a metalhead's dream cruise" came on the cruise's final night, when fans and bands alike joined Lemmy Kilmister, Phil Campbell and Mikkey Dee on the ship's deck for Motörhead's 40th Anniversary Bash. The band was presented with a giant cake adorned with the Motörhead logo, and took a few moments to express their appreciation for their diehard fans.
Here's a sample of what the press has been saying about Motörhead's Motörboat:
"From Slayer to Anthrax to Suicidal Tendencies to Exodus to the mighty Motörhead, it's everything any sunburnt metalhead could want from a holiday. Seriously, just look at what you missed out on…"

—Metal Hammer, October 6, 2015

"Yeah, it was pretty much the most metal thing that's ever happened."

—Jordan Runtagh, VH1.com, September 30, 2015

"The Ace Of Waves! Legendary rockers Motörhead took to the seas over the weekend with the likes of Slayer, Anthrax, Hatebreed and more for their second annual Motörboat cruise. It was everything you'd want it to be — and then some."

—Kerrang!, October 5, 2015

"With multiple stages of music and numerous heavy hitting acts, this year's Motorboat was a cruise to remember."

—Liz Ramanand, Loudwire, October 5, 2015

"To echo an earlier sentiment, it was awesome…As endearing as the myriad special little touches that the coordinators put into the cruise had been, the most important aspect was still the music…Motörhead, Anthrax, Exodus, Corrosion of Conformity, and Suicidal Tendencies—a dream lineup for any thrasher, old or young…So, would I go again? Obviously. Would I recommend the Motörboat to fellow friends, metalheads, and Motörhead fans? Obviously."

—Kim Kelly, Noisey (Vice Magazine), October 5, 2015

"Despite this close proximity to their fans, the element of celebrity—so prevalent in other musical genres—seemed completely absent. I saw no clambering for photos, no high pitched shrieks, no mad rush to grasp a bit of Lemmy's garment like some kind of rough 'n' ready Christ. There was very little US and THEM, which is usually highlighted when fan and band collide. Instead they're just talented guys admired by a group of their peers."

—Jordan Runtagh, VH1.com, October 2, 2015

"Fans and bands alike had signed up in the expectation of an experience worth remembering for life. It turned out to be that and so much more…This Motörboat experience made for a rock 'n roll vacation worth remembering for a lifetime."

—Andrew Bansal, Metal Assault, October 5, 2015

"This experience transcended beyond any regular festival experience…The shared love for metal broke any initial barriers towards friendship, and never did I come across a time where anyone was judged…everyone was celebrated for their unique personalities…This cruise was about more than the epic performances. It was about the family and love newly created by the power and natural attraction of music."

—Jonathan Earley, Medium, October 6, 2015
The complete lineup for Motörhead's Motörboat 2015 was: Slayer, Motörhead, Anthrax, Suicidal Tendencies, Hatebreed, Exodus, Corrosion of Conformity, Phil Campbell's All-Starr Band, Crobot, Motor Sister, KYNG, Brian Posehn, Fireball Ministry, Huntress, Tim "Ripper" Owens, Big Jay Oakerson, The Shrine, Others, No Words, Budderside, Sonia Harley, The Dead Deads, The S.D.R. Show with Ralph Sutton and Big Jay Oakerson, Mad Old Lady, Martyrd, Death Dealer, Dark Before Dawn, Santa Cruz, and Gabbie Rae, with host Jose Mangin.
Motörhead's Motörboat offers guests a once-in-a-lifetime opportunity to share an experience with their favorite bands and to see unforgettable performances on various stages throughout the ship and on the island of Great Stirrup Cay. For more information, visit www.MotorheadCruise.com.
Norwegian Sky offers 13 complimentary and specialty dining options, 12 bars and lounges, a coffee bar, an outdoor pool, and five hot tubs. While onboard, guests can try their luck in the Sky Club Casino, relax in the onboard spa and get their heart pumping in the fitness center or full basketball court.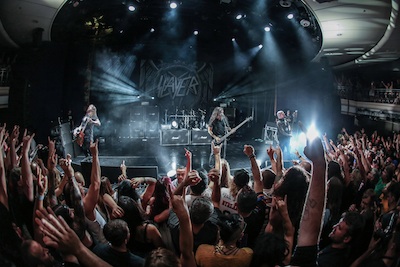 (Slayer)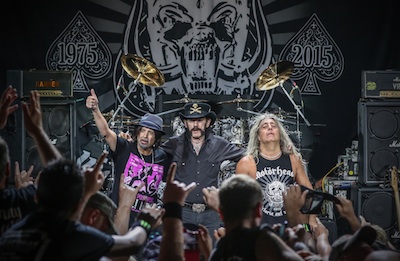 (Motörhead)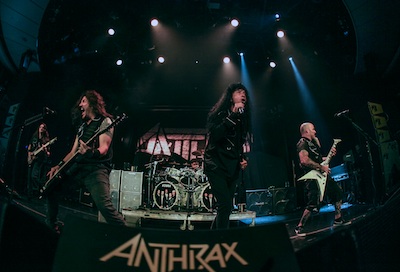 (Anthrax)
(Exodus)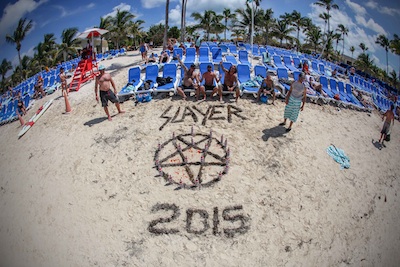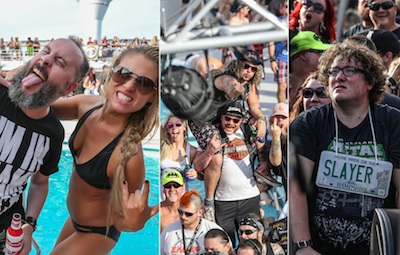 (Motörhead's Motörboat guests)
Note: All photos by Chris Bradshaw.
---
About ASK4 Entertainment
ASK4 Entertainment is a premier rock music theme cruise and destination event producer. ASK4 Entertainment produces ShipRocked, Motörhead's Motörboat, as well as a ShipRocked Summer Camp land event.
www.ask4ent.com
About Whet Travel Inc.
Whet Travel is an 11-year-old progressive travel company that was formed to meet the unique travel needs of music charters, large groups and young professionals. Whet Travel is the producer of The Groove Cruise—"The World's Largest Floating Dance Music Festival," the Aventura Dance Cruise—"The World's Largest Latin Dance Cruise," and the Zen Cruise—"A Transformational Journey at Sea." Whet Travel sells cruises, vacation packages, and all inclusive resorts around the world with a focus on large affinity, theme, corporate and music groups.
www.WhetTravel.com