Date: November 23, 2015
From: Kristine Ashton-Magnuson
FIRST ANNUAL CALI UNCORKED
PRESENTED BY HARRAH'S RESORT OF SOUTHERN CALIFORNIA
NEARLY 7,500 ATTENDEES ENJOY
CALIFORNIA CRAFT BEER AND WINE TASTING,
REGIONAL ARTISAN FOOD VENDORS,
TOP MUSIC AND COMEDY WITH REBELUTION,
COLLIE BUDDZ, DAVID KOECHNER, AND MORE
NOVEMBER 14 AT SOUTHERN CALIFORNIA'S OAK CANYON PARK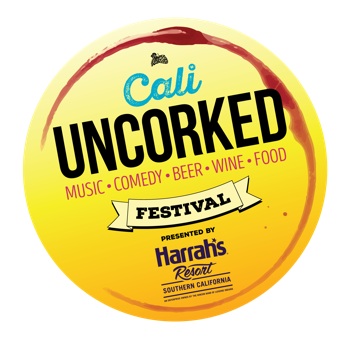 On Saturday, November 14, nearly 7,500 were on hand for the first annual Cali UNCORKED presented by Harrah's Resort of Southern California, a day-long music, comedy, craft beer, wine and food truck festival at picturesque Oak Canyon Park in the hills of Silverado, CA, just a short drive from downtown Irvine, CA. Here's a video clip from the festival: https://vimeo.com/146705200.
Produced by premier music festival production company Synergy Global Entertainment (SGE) and Brew Ha Ha Productions—Orange County, California's most successful and respected craft beer event producer—the festival kicked off with three hours of complimentary craft beer and wine tastings from top California breweries and wineries. Attendees enjoyed a full day of music and comedy, with performances on two stages from Santa Barbara's Rebelution, and Collie Buddz, as well as indie surfer stylings from locals Matt Costa and Tom Curren, along with sets from comedians David Koechner (The Office, Anchorman), Grant Cotter, Joe Sib, Jason Collings, Monty Franklin, Gene Pompa, and Eddy Sato.
The festival also offered multiple chocolate, cheese, beer, wine and cigar pairing seminars, along with local artisan food trucks and pop-up restaurants from some of Orange County's favorite culinary purveyors including Slater's 50/50, Slidebar, Haven Collective, The Viking Truck and more.
During the festival, Rory Carey of Rebelution told the Orange County Register, "For me and Wes [Finley], playing a show like this is a dream come true."
"Dr." Bill Sysak, Craft Beer Ambassador and Certified Cicerone® at Stone Brewing Co. commented, "Cali UNCORKED is unique when it comes to beer and wine festivals. It combines not only great craft beer and artisanal wine but also delicious food, high end cigars, comedians, and live music. As Americans we are all about one stop shopping; now we have it in festival form. What better way to spend a beautiful Saturday than combining all those?"
In her coverage of the festival, writer Kelli Skye Fadroski of the Orange County Register noted, "Guests lined up for unlimited beer and wine tastings starting at 1 p.m. and definitely got their money's worth as several of the more popular breweries were tapped out by the 4 p.m. cutoff. Between samples, they wandered the sprawling, grassy venue to take in stand-up sets courtesy of a variety of comics curated by the Irvine Improv on the Funny or Die comedy stage. They also turned out for artist signings and caught performances by Tom Curren, Orange County singer-songwriter Matt Costa, reggae artist Collie Buddz and the show headliners, rock-reggae outfit Rebelution…The comics on the bill, including headliner David Koechner, Grant Cotter, Joe Sib, Gene Pompa and Monty Franklin, were also hip to the rising and innovative craft beer and wine culture." (November 15, 2015)
Chef Greg Daniels of Haven Collective said, "All of us had a blast cooking for the huge crowd, and being a part of Cali UNCORKED! What a great group of people out to enjoy the finer things in life! Until next year!"
"Cali UNCORKED was the busiest event we have ever worked," said Ashley Wetterstrom of Figueroa Mountain Brewing.
Luis Flores of The Viking Truck and Porko Rico BBQ Truck described Cali UNCORKED as a "great fest," with "lots of amazing beers, huge crowds, amazing entertainment!"
The festival also received heavy support from 91x and KROQ, Funny or Die, and the Irvine Improv.
During Cali UNCORKED, off-duty firefighters poured beer and wine for attendees and a portion of the event proceeds went to the 3631 Fallen Firefighters Foundation (http://bit.ly/1O2GEVx).
Here are some images from Cali UNCORKED taken by photographer Justin George: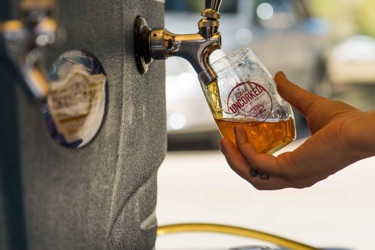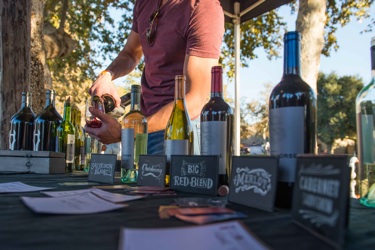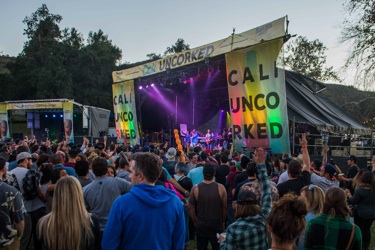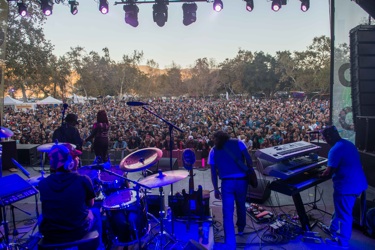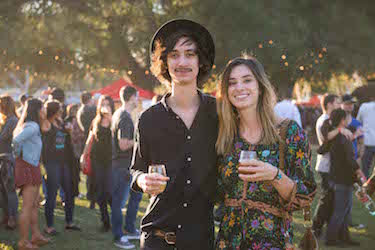 ---
About Synergy Global Entertainment, Inc.
Synergy Global Entertainment, Inc. (SGE) is one of the world's premier music festival production companies. With hundreds of live events worldwide each year, SGE works with agencies, brands and musical talent to produce or co-produce concerts across various genres and interests. SGE produces the Rockstar Energy UPROAR Festival and Funny Or Die's ODDBALL Comedy And Curiosity Festival. In addition, SGE co-produced the Rockstar Energy Drink Mayhem Festival and conceived and developed KNOTFEST with Slipknot and 5B Artist Management. In the past, SGE co-produced the worldwide Rockstar Taste of Chaos, as well as many other national festivals and tours. SGE senior staff have a combined 60 years of experience in artist management, large scale festival production and brand integration and have worked with artists as diverse as Guns N' Roses and The Cure. SGE excels at integrating brands' needs with large scale musical entertainment.
About Brew Ha Ha Productions
Brew Ha Ha Productions (BHHP) is Orange County, California's most successful craft beer event producer. Its team brings years of successful event production and business experience along with an inside view of the craft beer industry and its enthusiasts. Fueled by a desire to promote craft beer (particularly Orange County brewed), along with a vision of a different kind of beer fest, the Orange County Brew Ha Ha Craft Beer Festival was conceived. With a goal of also giving back, the inaugural event was held on September 11, 2010, "a day of remembrance" which added a new level of purpose and passion for this event. In keeping with the theme of 9/11, the Orange County Fallen Firefighters Relief Fund was adopted as the charity for this event. The event was a resounding success and has been voted "BEST Craft Beer Festival in Southern California" five years in a row by the Orange County Beer Society. In six short years, BHHP has enjoyed unprecedented growth making them the largest craft beer event producers in Orange County and one of the largest on the west coast.
Cali UNCORKED Music & Comedy Publicity Contact
Kristine Ashton-Magnuson/Ashton-Magnuson Media
kristine@am-media.net; (818) 996-2496
Cali UNCORKED Beer, Wine and Food Publicity Contact
Ashley Eckenweiler/The ACE Agency
ashley@theaceagency.com; (949) 285-9239