Date: September 20, 2016
From: Kristine Ashton-Magnuson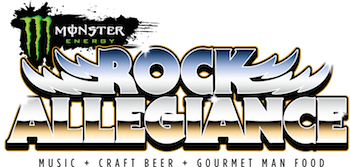 SECOND ANNUAL MONSTER ENERGY ROCK ALLEGIANCE
—THE NORTHEAST'S BIGGEST ROCK EXPERIENCE—
BUILDS ON RECORD-SETTING FIRST YEAR BY EXPANDING TO TWO DAYS
SATURDAY, SEPTEMBER 17 AND SUNDAY, SEPTEMBER 18
AT TALEN ENERGY STADIUM, JUST OUTSIDE PHILADELPHIA
WITH AVENGED SEVENFOLD, ALICE IN CHAINS,
SLAYER, THE OFFSPRING & MANY MORE
The second annual Monster Energy Rock Allegiance built on its record-setting first year success, as the Northeast's biggest rock experience became a full weekend affair Saturday, September 17 and Sunday, September 18 at Talen Energy Stadium in Chester, PA, just outside of Philadelphia. Headlining sets from Avenged Sevenfold and Alice In Chains — joined onstage at one point by The Cult's Billy Duffy — were only the capstone to an unforgettable weekend that included performances from Slayer, The Offspring, Breaking Benjamin, Volbeat and many others. With mouth-watering, Philly-centric Gourmet Man Food, regional and national craft beer, band meet-and-greets, autograph signings, and more, fans from around the country—and spanning generations—were fully immersed in rock and roll culture.
Presenting radio station 93.3 WMMR captured the excitement of Monster Energy Rock Allegiance with live broadcasts from the event on both Saturday and Sunday.
Here's a sample of some of the media praise for Monster Energy Rock Allegiance:
"For rock and roll fans, the Monster Energy Rock Allegiance music festival was two days of musical heaven — 40 bands, delicious food and craft beer, and unique musical experiences that are difficult to find anywhere else."

—Kelly Roncace, NJ.com, September 19, 2016

"This year's Rock Allegiance delivered in every sense of the word, with memorable performances up and down the roster, from headliners Alice In Chains and Avenged Sevenfold, to main-stagers The Offspring and Volbeat, to second-stagers Skindred and Crobot! And the food and fan-experiences were icing on the heavy metal cake. I pledge allegiance to Rock Allegiance and am already anticipating next year — it's a must for east coast metal fans!"

—Josh Friedman, Producer, SiriusXM RUSH 93

"It was my first Rock Allegiance experience, and I have to say it's already one of my favs! I love hanging out with all the diehard East Coast hard rockin' friends who all weekend were soaking up the sick music, killer food, delicious beers, great weather, and amazing vibes. Everyone I talked to was beyond stoked to be there, bands and fans! I'm ready for this sucker again next year, c'mon!"

—Jose Mangin, SiriusXM's Octane and Liquid Metal

"The east coast's answer to the best rock and metal festivals the USA has to offer."

—Ghost Cult Magazine, August 18, 2016
Monster Energy Rock Allegiance is produced by Danny Wimmer Presents and presented locally by Live Nation in association with Spectra by Comcast Spectacor, the providers of Venue Management, Food Services & Hospitality, and Ticketing & Fan Engagement to Talen Energy Stadium.
Talen Energy Stadium is a state-of-the-art Major League Soccer stadium that serves as the home to Philadelphia Union and is located at 1 Stadium Drive in Chester, PA, just outside Philadelphia.
The festival was fueled by Monster Energy. Additional sponsors included Jack Daniel's, Zippo Encore, The Music Experience, FYE, Roadrunner Records, Razor & Tie Records, 93.3 WMMR, Fxck Cancer/Dyin2Live, and more.
For more information on Monster Energy Rock Allegiance, visit:
Talen Energy Stadium social media accounts: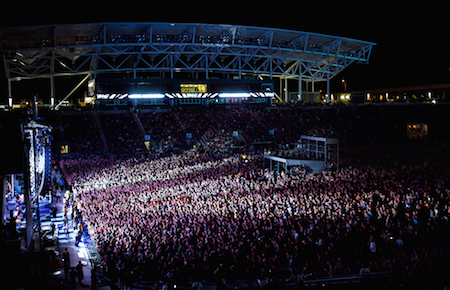 (Monster Energy Rock Allegiance crowd by Cameron Nunez)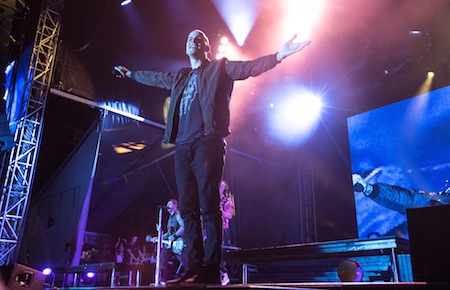 (Avenged Sevenfold by Keith Koenig)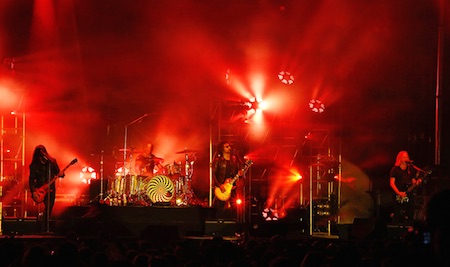 (Alice In Chains by Justin Zweig)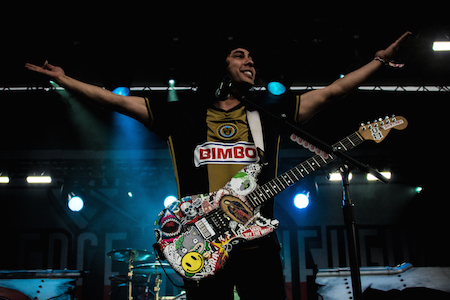 (Pierce The Veil, by Ted Brooks)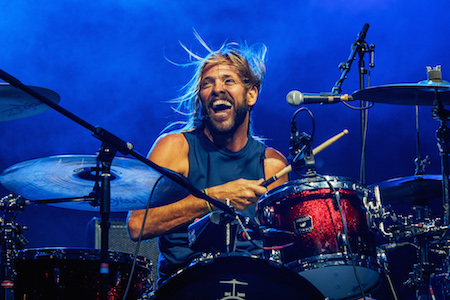 (Taylor Hawkins of Chevy Metal by Jesse Faatz)
---
About Danny Wimmer Presents
Since 1993, music industry veteran Danny Wimmer has been producing concerts and festivals, both large and small. In 2011, he formed Danny Wimmer Presents, which now produces several of the largest rock and alternative festivals in the U.S. By combining A-list talent with local cuisine and culture, DWP has become recognized within the industry for delivering the highest-quality entertainment experiences to fans, artists, sponsors, partners and host cities. DWP creates memorable and all-encompassing festival experiences, leaving both consumers and partners with lasting and meaningful impressions. With 580,000 fans attending all DWP festivals in 2015, and 10 billion media impressions, DWP will continue to add new music festivals to its already stellar portfolio, which includes Rock On The Range, Monster Energy Aftershock Festival, Monster Energy Welcome To Rockville, Monster Energy Carolina Rebellion, Louder Than Life, and Monster Energy Rock Allegiance, among others.
www.DannyWimmerPresents.com
About Live Nation
Live Nation Entertainment (NYSE: LYV) is the world's leading live entertainment company comprised of global market leaders: Ticketmaster, Live Nation Concerts, Live Nation Media & Sponsorship and Artist Nation Management. For additional information, visit www.livenationentertainment.com.
About Monster Energy
Most companies spend their money on ad agencies, TV commercials, radio spots, and billboards to tell you how good their products are. At Monster Energy, we chose none of the above. Instead we support the scene, our bands, our athletes and our fans. We back athletes so they can make a career out of their passion. We promote concert tours, so our favorite bands can visit your hometown. We celebrate with our fans and riders by throwing parties and making the coolest events we can think of a reality.
www.monsterenergy.com | www.facebook.com/monsterenergy
Monster Energy Rock Allegiance Publicity Contact
Kristine Ashton-Magnuson/Ashton-Magnuson Media
kristine@am-media.net; (818) 996-2496
Live Nation Publicity Contact
Rachel Spivak/Live Nation
RachelSpivak@LiveNation.com
Monster Energy Rock Allegiance Marketing & Sponsorship Contact
Clay Busch/Danny Wimmer Presents
clay@dwpresents.com