Date: September 29, 2016
From: Kristine Ashton-Magnuson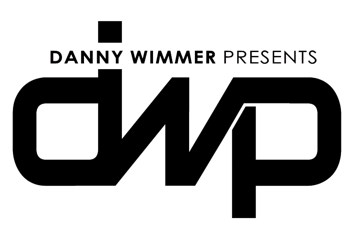 IN ADVANCE OF THIS WEEKEND'S THIRD ANNUAL
LOUDER THAN LIFE
AT CHAMPIONS PARK IN LOUISVILLE
FESTIVAL PRODUCER DANNY WIMMER PRESENTS
RELEASES LOUDER THAN LIFE 2015
ECONOMIC IMPACT STUDY
SHOWING NEARLY $13 MILLION IMPACT IN THE LOUISVILLE AREA
In advance of this weekend's third annual LOUDER THAN LIFE—held October 1 & 2 at Champions Park in Louisville—festival producer Danny Wimmer Presents, in cooperation with the Greater Louisville Convention & Visitors Bureau, has released its LOUDER THAN LIFE 2015 economic impact study. Conducted by Destination Analysts, Inc. and commissioned by the Greater Louisville Convention & Visitors Bureau, the study estimates that the 2015 edition of the festival generated nearly $13 million in economic impact for the Louisville area.
LOUDER THAN LIFE's total estimated economic impact was $12.8 million. Highlights of the report include that the festival generated nearly 30,000 local hotel nights, resulting in local hotel revenues of $3.35 million and $538,000 in hotel taxes. The festival generated over $1.1 million in total taxes from hotels, sales and gas. According to DWP's CEO Danny Hayes, "We generate significant hotel revenue because we market LOUDER THAN LIFE as a 'destination festival' and spend the bulk of our marketing dollars outside of Kentucky. Our attendance demographics reflect the success of this approach." The 2015 festival had roughly 32,000 unique attendees (50,000 total attendance over two days). Of these, 2/3 resided outside the greater Louisville area, and 43% lived outside the state of Kentucky.
Of those attendees coming in from outside of Louisville, better than 90% reported being satisfied with the Louisville experience. Says Hayes, "The high satisfaction rate is significant because 25% of our out of town attendees reported that they had never been to Louisville before and 96% of those 'satisfied' with the Louisville experience reported that they are likely to return to Louisville. We feel LOUDER THAN LIFE is a great advertisement for this wonderful city." The average non-local attendee spent $285 in Louisville outside of the festival. Spending by Louisville area residents was not counted towards the final estimated economic impact.
In addition to the consumer spending, Danny Wimmer Presents spent $1.7 million locally for the two-day 2015 festival — representing almost 50% of LOUDER THAN LIFE's total budget outside of artist fees. LOUDER THAN LIFE also provided many local job opportunities. For example, the 2015 festival employed 150 bar staff, who collectively made $75,000 over the two-day weekend.
Estimates for the economic impact study were based on 4,137 attendee responses to Destination Analysts, Inc.'s post-festival survey, as well as responses to a second survey sent to LOUDER THAN LIFE vendors and sponsors.
Danny Hayes, CEO of Danny Wimmer Presents, comments on the impact of LOUDER THAN LIFE: "While not yet our biggest festival, we are really proud of what we have accomplished in our first two years in Louisville. Our goal in the next 3 years is to see this festival's annual economic impact grow to $25 million. And frankly, given the continued cooperation that we get from the city, the Mayor, CVB, parks department, local law enforcement and the local residents, this is achievable. Louisville is quickly becoming our second home, and we intend to continue investing in this amazing city. Bourbon & Beyond is coming in June 2017, and don't be surprised to see other events from us as well."
"With its bourbons, craft beers, local foods and live music, LOUDER THAN LIFE is a great example of a tourism focus that we call Bourbonism," said Mayor Greg Fischer. "It draws local people and visitors alike, and we're thrilled to have it be a part of the fabric of our community."
"Visiting Louisville for a festival or event is the number one driver for tourism in the city. Having an event with a such a strong following like LOUDER THAN LIFE benefits Louisville both culturally and economically," says Karen Williams, President & CEO, Louisville Convention & Visitors Bureau.
"Metro Parks and Recreation's strategic plan is to contribute to economic development for the community and to host national events. The DWP team is helping us achieve these goals, and they have been great partners. Together, we can continue Louisville's tradition as an internationally recognized festival city. I believe that with DWP leadership, we can achieve our goal of building LOUDER THAN LIFE to a Top 10 festival in the U.S.," says Louisville Metro Parks and Recreation Deputy Director Marty Storch.
LOUDER THAN LIFE 2015 sold out with 50,000 in attendance over two days (October 3 & 4, 2015) at Champions Park in Louisville. The annual destination rock music festival celebrates the region's award-winning bourbons and spirits, craft beer, Gourmet Man Food, and celebrity chefs. In 2015, LOUDER THAN LIFE's music lineup included performances from more than 45 bands, led by headliners Rob Zombie and ZZ Top, along with Lynyrd Skynyrd, Shinedown and many more.
In addition to the economic impact, LOUDER THAN LIFE also focuses on its social impact in the community. In 2015, LOUDER THAN LIFE's charity partners, including Take Me Home Animal Rescue and Fxck Cancer / Dyin To Live, raised over $50,000 for various causes. The Student Experience (TSE)—the outreach program of The Music Experience—featured a backstage tour for local music students from Mom's Music — School of Rock and The Louisville Leopards to see the inner workings of a festival and learn about all the jobs the music industry has to offer. According to Danny Hayes, "We are very open to local organizations reaching out to us and participating in the festival. Giving back to the community is a high priority for us, especially as we develop Bourbon & Beyond in partnership with Mayor Fischer's office." Alongside partner Clean Vibes, LOUDER THAN LIFE recycled 11,000 lbs. of waste in 2015, with an eye towards increasing the festival's recycling rate in 2016.
In 2016, LOUDER THAN LIFE will feature Avenged Sevenfold and Slipknot — headlining together for the first time ever — plus dozens more performances, Bourbon World presented by the Louisville Courier-Journal, regional craft beer, and over 40 vendors in the Gourmet Man Food village. Louisville's Fourth Street Live! complex will host an official pre-party and afterparties, and Louisville celebrity chef Edward Lee is preparing a limited-seating kickoff dinner at the Wine Studio at 610 Magnolia.
Produced by Danny Wimmer Presents, America's premier production company for rock music festivals, Louisville's LOUDER THAN LIFE features a selection of award-winning bourbons, whiskey, spirits, craft beer, and Gourmet Man Food curated personally by festival creator Danny Wimmer, along with a powerful music lineup of rock legends and breaking talent. The festival celebrates the bourbon culture and culinary heritage of this unique American city.
2016 sponsors for LOUDER THAN LIFE include Monster Energy, Jack Daniel's, Miller Lite, FYE, The Music Experience, Zippo Encore, Tito's Vodka, El Jimador Tequila, 4th Street Live, Louisville Courier Journal, Leo Weekly, Spudz Potato Chips, Vibes High-Fidelity Earplugs, Roadrunner Records, Fxck Cancer's Dyin 2 Live, Marine's, Take Me Home Animal Rescue, Yelp and more.
For more information on LOUDER THAN LIFE, visit:
---
About Danny Wimmer Presents
Since 1993, music industry veteran Danny Wimmer has been producing concerts and festivals, both large and small. In 2011, he formed Danny Wimmer Presents, which now produces several of the largest rock and alternative festivals in the U.S. By combining A-list talent with local cuisine and culture, DWP has become recognized within the industry for delivering the highest-quality entertainment experiences to fans, artists, sponsors, partners and host cities. DWP creates memorable and all-encompassing festival experiences, leaving both consumers and partners with lasting and meaningful impressions. With 580,000 fans attending all DWP festivals in 2015, and 10 billion media impressions, DWP will continue to add new music festivals to its already stellar portfolio, which includes Rock On The Range, Monster Energy Aftershock Festival, Monster Energy Welcome To Rockville, Monster Energy Carolina Rebellion, Louder Than Life, and Monster Energy Rock Allegiance, among others.
www.DannyWimmerPresents.com
LOUDER THAN LIFE Publicity Contact
Kristine Ashton-Magnuson/Ashton-Magnuson Media
kristine@am-media.net; (818) 996-2496
LOUDER THAN LIFE Marketing & Sponsorship Contact
Clay Busch/Danny Wimmer Presents
clay@dwpresents.com