Date: February 1, 2017
From: Kristine Ashton-Magnuson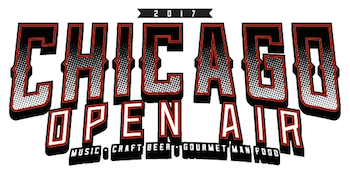 AMON AMARTH TO BRING VIKING SHIP TO THE STAGE AT
CHICAGO OPEN AIR
SUNDAY, JULY 16 AT TOYOTA PARK IN BRIDGEVIEW, IL
"Chicago Open Air: We are sailing our long ship directly for you in July.
We look forward to burning and sacking your little festival and dancing on the ashes.
You have been forewarned."
— Amon Amarth
The Viking Ship is coming to Chicago Open Air. When Swedish metal band Amon Amarth takes the stage at Toyota Park in Bridgeview, Illinois on Sunday, July 16 in support of their current album, Jomsviking, attendees will be treated to a visual spectacle. The band's full production plans include the infamous lifesize replica of a Viking ship hull and live Viking fighting! The impressive setup pays homage to the band's Swedish roots and the Jomsvikings, a shadowy and legendary sect of Viking mercenaries.
View and share the Viking Ship video here: www.facebook.com/chiopenair/videos/365766530468189/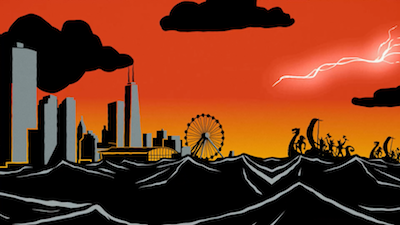 The second annual Chicago Open Air will bring together an all-star lineup of rock's top artists on Friday, July 14, Saturday, July 15 and Sunday, July 16 at Toyota Park in Bridgeview, IL, just outside Chicago. The three-day music, craft beer and Gourmet Man Food festival will feature over 40 performances, including legendary rock artists Ozzy Osbourne, KISS, and Korn, along with Rob Zombie, Slayer, Godsmack, Stone Sour, Megadeth, Lamb Of God, Seether, Meshuggah, Anthrax, Clutch, Amon Amarth, Body Count, and many more.
In addition to three days of nonstop rock, Chicago Open Air's celebration of everything loud will also include Gourmet Man Food featuring local and regional cuisine, the Headbangers Bier Hall highlighting top brews from the region, other entertainment and fan experiences, and will be hosted by SiriusXM's Jose Mangin. The weekend gets started with The Chicago Open Air Kick Off Fiesta (details to be announced in February) and the official Chicago Open Air Pre-Party at Concord Music Hall on Thursday, July 13.
To purchase tickets and learn more about Chicago Open Air, visit www.ChicagoOpenAir.com.
Chicago Open Air is produced by Danny Wimmer Presents, Live Nation, and Toyota Park, with the support of the Village of Bridgeview and Bridgeview Mayor Steven Landek.
Chicago Open Air is fueled by Monster Energy. Additional 2017 sponsors include: Jack Daniel's, FYE, The Music Experience, Fxck Cancer, Take Me Home, Soho Concessions and more.
For more information on Chicago Open Air, visit:
---
Chicago Open Air Publicity Contacts
Ashton-Magnuson Media
Kristine Ashton-Magnuson, kristine@am-media.net; (818) 996-2496
Selena Fragassi, selena@fr-pr.net, (847) 942-3093
Chicago Open Air Marketing & Sponsorship Contact
Clay Busch/Danny Wimmer Presents, clay@dwpresents.com
Amon Amarth Publicity Contacts
Nikki Law/Metal Blade Records, nikki.law@metalblade.com
Liz Ciavarella/Earsplit Media, liz@earsplitcompound.com