Date: March 21, 2017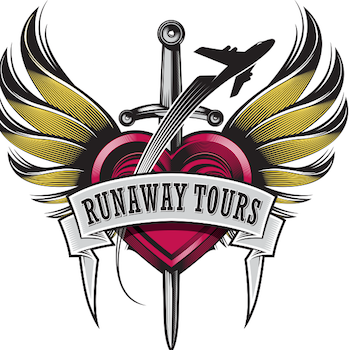 LEGENDARY JOE WALSH
LEADS THE LATEST RUNAWAY TOURS EXPERIENCE
THE EAGLES & JAMES GANG MUSICIAN STARS IN A SPECIAL FAN WEEKEND
AT THE NEWLY REMODELED ELVIS PRESLEY'S GRACELAND
SATURDAY, MAY 6, SUNDAY, MAY 7 AND MONDAY, MAY 8
IN MEMPHIS, TN

TICKETS ON SALE NOW AT RUNAWAYTOURS.COM
Runaway Tours announces rock icon Joe Walsh as the latest addition to its incredible 2017 calendar of exclusive fan experiences. With a goal to "superserve the superfan," each Runaway Tours event offers a once-in-a-lifetime vacation package combining intimate concert performances and artist meet and greets with unique destinations.
The newest three-day event takes place on Saturday, May 6, Sunday, May 7 and Monday, May 8 at the newly renovated Graceland in Memphis, TN. In addition to a private acoustic storytellers performance, Q&A and special photo opportunity with Joe Walsh, the weekend includes welcome and after parties, a tour of Elvis Presley's Graceland and accommodations at the brand-new Guest House at Graceland hotel. The hotel recently opened in October 2016, while a new 200,000-square-foot entertainment complex across the street from the famous Graceland mansion was unveiled in March, offering attendees one of the first chances to enjoy the new attractions.
A message from Joe Walsh:
"This is something I've always wanted to do: Take an evening, invite an audience and just be me. What you can expect is me playing music, answering almost all questions anyone would ask (except the ones that may incriminate me), a big screen power point presentation put together and narrated by me, guitar shop talk, slide guitar 101, true stories of road craziness and a discussion of how to destroy hotel rooms and of course playing more music. I'm particularly excited to talk about my Elvis experiences—what he meant to me, and what I meant to him. We'll conclude with a Town Hall Meeting, including a strategy and platform discussion for my candidacy to run for President of the United States in 2020 and sing 'God Bless America' or something else (Elvis would want that)."
"This is unlike any VIP experience you may have heard of or participated in," adds Runaway Tours President Matt Bongiovi. "We bring together some of the biggest names in entertainment along with their most loyal fans for unforgettable memories in some of the world's most unique destinations."
The "Joe Walsh All Shook Up at Graceland" package includes:
3 days / 2 nights hotel accommodations at The Guest House at Graceland
Welcome Party with DJ, food and drinks
A private acoustic storytellers performance by

Joe Walsh

, complete with Q&A session at The Guest House Theater
Photo op with

Joe Walsh

After Party with DJ, food and drinks
Tour of Graceland
Autographed photo of

Joe Walsh

Exclusive trip laminate
Runaway Tours custom lanyard
Free Internet at hotel
Fully escorted experience by on-site staff
All taxes / resort fees included
Package prices include single or double occupancy and rates as follows:
$1,995 per person (single occupancy)
$1,795 per person (double occupancy, for 2 people only)
$1,495 per person (with no hotel stay)
Airfare and transportation are not included in the package. Limited spaces are available. Tickets are on sale now at www.RunawayTours.com/RunawayTours.
Runaway Tours is a partnership between the NFL's On Location Experiences, RedBird Capital Partners and Bruin Sports Capital, with the objective of providing entertainment and sports fans with truly unique destination experiences.
Graceland and The Guest House at Graceland are located in the Whitehaven community of Memphis, TN, nine miles from the city's downtown district and in close proximity to Memphis International Airport. As the former home of Elvis Presley, Graceland is a National Historic Landmark and one of the most visited tourist attractions each year. In early 2017, a new 200,000-square-foot entertainment complex opened on-site with new museums, restaurants and gift shops.
For more information on Runaway Tours, visit: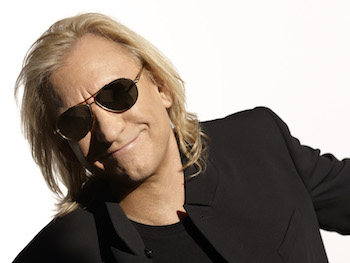 ---
About Runaway Tours
You could see your favorite band on the road, or you could runaway with them. Runaway Tours was co-founded in 1989 by Jon Bon Jovi and company president Matt Biongiovi as a way to better connect bands with fans by providing once-in-a-lifetime experiences that go beyond a standard show or VIP event. Runaway Tours plans customized vacation packages that offer exclusive access to each artist through private shows, Q&As and meet and greets, as well as private parties, luxury hotel accommodations and detailed travel itineraries that make it an effortless and exciting getaway for guests. Each three-day event is hosted by Runaway Tours staff and capped to just 300 people, providing opportunities for fans around the world to connect with each other and enjoy the destination together. In addition to Bon Jovi, other participating artists have included Journey, Don Henley and Joe Walsh, Rob Thomas and Florida Georgia Line with Runaway Tours hosting events in Los Angeles, Nashville, Las Vegas, New York City, Honolulu and Austin, as well as international spots including Toronto, Sydney, London, Dublin, Tokyo and Cancun. In 2015, Runaway Tours joined forces with On Location Experiences (previously NFL On Location), an experiential hospitality business jointly owned by RedBird Capital Partners, Bruin Sports Capital and 32 equity (the entity that oversees the NFL's private equity efforts), in a unique partnership that extends the reach of the entertainment events.
www.runawaytours.com
About Joe Walsh
Best known for his powerful guitar licks, the multi-GRAMMY award winning singer, songwriter and producer Joe Walsh has entertained the masses and captivated his peers for more than four decades with such classics as "Funk #49," "Walk Away," "Life's Been Good," "Rocky Mountain Way," "Life in the Fast Lane" and "Ordinary Average Guy." In 1969 Walsh found success with The James Gang, followed by a stint with Barnstorm, a trio he founded. In 1973 Joe released his first solo album with a limitless career on the horizon. By 1975 he joined The Eagles, bringing a harder rock sound to the group with the acclaimed hit Hotel California (securing 50 million-plus sales), The Long Run and Eagles Live. In 1994, after a 14-year hiatus and several solo albums, The Eagles released Hell Freezes Over, which reached #1 on the Billboard charts and sparked one of the most successful tours in music history. The Eagles were inducted into the Rock and Roll Hall of Fame in 1998, the first year they were nominated. In 2001 Walsh received an Honorary Doctorate from Kent State University, and in 2012 the Berklee School of Music gave each of the Eagles Honorary Doctors of Music degrees. Walsh performed at the 2012 Grammy Awards ceremony with Paul McCartney, Bruce Springsteen and Dave Grohl, and at the 2012 MusiCares event honoring Paul McCartney. That June, Walsh released Analog Man, his first solo album in 20 years, performing solo shows around the world throughout that year. In 2013 the award-winning two-part authorized documentary, The History of The Eagles, showcased at Sundance, and in February it aired on Showtime. In conjunction with the April DVD release, the Eagles began their extensive The History of The Eagles World Tour. On February 9, 2014 Walsh was featured in several songs on the CBS special, The Night That Changed America: A Grammy Salute to The Beatles. In 2014, Walsh played select solo shows as well as with the Eagles on The History of The Eagles World Tour, which continued through July of 2015. In Fall 2015, Joe launched his solo Walsh Toor 2015, and on October 4, 2015, Walsh performed at the UNITE to Face Addiction rally in Washington DC, headlining with friends including Steven Tyler, Sheryl Crow and Jason Isbell. The year 2016 saw Walsh on the road again, including a co-headline arena tour with Bad Company as well as solo Walsh Toor dates. In August 2016, Citizen Soldier was released, a documentary about an Oklahoma National Guard deployed to Afghanistan. Walsh wrote original music for the film and it marked the launch of a charity he co-founded, VETS AID. Recently Walsh performed with Vince Gill, James Taylor, Chris Stapleton and Kacey Musgraves for All For The Hall and October saw Walsh as the Grand Marshall for the NASCAR "Citizen Soldier 400" race at Dover Downs. On December 4, Walsh become a Kennedy Center Honor recipient as a member of the Eagles, which was presented by Ringo Starr. On December 8, MoPop gave Walsh "The Founders Award," also presented by Ringo Starr and Paul Allen. The event included a tribute concert celebrating Walsh's musical legacy, presented by Dave Grohl, Taylor Hawkins, Paul Rodgers, Todd Rundgren, Robert Randolph and Kenny Wayne Shepherd. January 2017 saw Walsh perform a six-show residency series at the House of Blues in Las Vegas.
Runaway Tours Publicity Contacts
Selena Fragassi, selena@fr-pr.net; (847) 942-3093
Kristine Ashton-Magnuson, kristine@am-media.net; (818) 996-2496
Runaway Tours Marketing & Sponsorship Contact
Tiffanie Hauger, tiffanie@runawaytours.com
Joe Walsh Publicity Contact
Elizabeth Freund, Elizabeth@Beautifuldaymedia.com