Date: August 18, 2017
From: Kristine Ashton-Magnuson / Ashley Di Buduo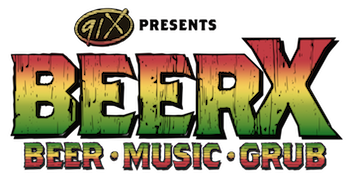 8,500 On Hand For Sold Out Third Annual
91X Presents BeerX
Saturday, August 12
At Waterfront Park In San Diego, CA
With Music From Iration, J Boog,
Chicano Batman, Magic! & More
Along With Extensive Craft Beer Lineup Highlighting
Some Of The Region's Best Craft Breweries
BEER • MUSIC • GRUB
The third annual 91X Presents BeerX (Beer • Music • Grub) hosted a sold-out crowd of 8,500 at scenic Waterfront Park in San Diego, California on Saturday, August 12. Festival attendees enjoyed music from top reggae, roots and alternative music artists Iration, J Boog, Chicano Batman, Magic! plus San Diego's own Trouble In The Wind and Splavender, and had the chance to sample over 120 craft beers from some of Southern California's top breweries during the complimentary craft beer tasting session.
Abnormal Beer Co. (San Diego, CA), Booze Brothers (Vista, CA), Fall Brewing (San Diego, CA), Mikkeller SD (San Diego, CA), Noble Ale Works (Anaheim, CA), and Stone Brewing (Escondido, CA) were among more than 30 participating breweries from the craft beer hub of San Diego and beyond.
During the festival, attendees enjoyed local food selections and had the chance to watch cooking demos by chefs from Sycuan Casino.
91X Presents BeerX is produced by premier music festival production company Synergy Global Entertainment (SGE) and Orange County, California's most successful and respected craft beer festival producer, Brew Ha Ha Productions. BeerX sponsors include Pacifico, Corona, Ballast Point, Milagro Tequila, Monkey Shoulder, Carl's Jr., Sycuan Casino, Eaze, Outliers Collective, and more.
Media partners include San Diego's iconic alternative radio station 91X, Z90.3 (XHTZ-FM) and Magic 92.5 (XHRM-FM).
For more information on 91X Presents BeerX, visit: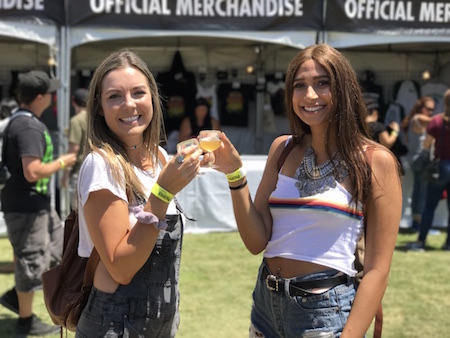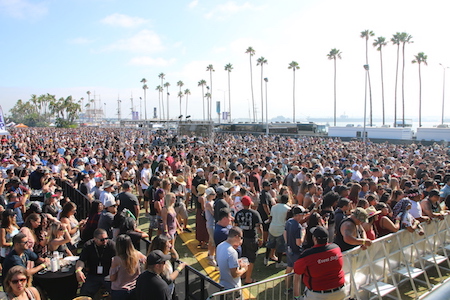 (Photos courtesy of 91X)
---
About Synergy Global Entertainment, Inc.:
Synergy Global Entertainment, Inc. (SGE) specializes in producing music events and music marketing programs benefitting brands, artists, consumers, partners and attendees alike. SGE has produced thousands of branded music festivals, concerts, tours and events throughout the world playing to millions of applauding fans.
www.sgeworldwide.com
About Brew Ha Ha Productions:
Brew Ha Ha Productions (BHHP) is California's most successful craft beer event producer and creates award winning, often sold out, events. Its team brings years of successful event production and business experience along with an inside view of the craft beer industry and its enthusiasts. Fueled by a desire to promote craft beer, along with a vision of creating legacy beer fests and events, BHHP was conceived 10 years ago. BHHP produces multiple celebrated festivals with rave reviews annually including BRUFEST in Phoenix AZ, 91X's BeerX in San Diego, Driftwood, Ye Scallywag! and more. Best known for their signature events like the OC Brew Ha Ha Craft Beer Roundup, Brew Ho Ho Holiday Ale Festival, Sabroso Craft Beer, Taco & Music Festival, and the award winning Brew Hee Haw at the OC Fair, BHHP is now expanding events to other cities and states including Arizona, Washington and Idaho to enhance communities with fun and safe events along with helping to raise money for local charities.
About 91X:
91X (XTRA-FM 91.1) is owned by Local Media San Diego, LLC; a San Diego-based broadcasting company backed by private equity firm, Thoma Bravo, LLC. LMSD also operates Z90.3 (XHTZ-FM) and Magic 92.5 (XHRM-FM).
91X Presents BeerX Festival Publicity Contacts
Ashton-Magnuson Media:
Kristine Ashton-Magnuson, kristine@am-media.net; (818) 996-2496
Ashley Di Buduo, ashley@a12entertainment.com; (323) 379-9684