Date: September 28, 2017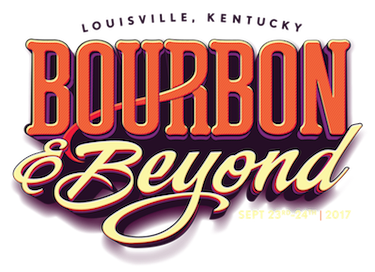 INAUGURAL BOURBON & BEYOND FESTIVAL,
FEATURING WORLD-CLASS MUSICIANS, TOP CHEFS,
BOURBON EXPERTS AND MUCH MORE,
REPORTS ITS FIRST WEEKEND AS A MASSIVE SUCCESS
Over 50,000 Festivalgoers Came To Experience
America's Biggest Bourbon Festival
Along With Headliners
Stevie Nicks, Eddie Vedder And Steve Miller Band
September 28, 2017, LOUISVILLE, KY — Danny Wimmer Presents is thrilled to announce the results from the first Bourbon & Beyond in Louisville, KY, where 50,000 attendees from around the country came to partake in this one-of-a kind festival on September 23rd and 24th. An incredible celebration of legendary musicians, award winning bourbons, master distillers, chefs, bartenders, and many other artisans, the weekend was an unforgettable showcase of the craftsmanship, soul and spirit of Louisville. As Stevie Nicks proclaimed from stage, "Welcome to THE Bourbon festival!," and a bourbon-filled festival it was! Check out the video recap highlighting the best parts of the weekend here: http://bit.ly/BnBvideo
"In creating Bourbon & Beyond, one of the things I wanted to highlight is the similarity of the handcraftsmanship required to be a master distiller, great chef and performing musician. This festival is a celebration of that artistry and craftsmanship," says festival creator Danny Wimmer. "I also wanted to create a platform to showcase what I discovered when I first came to Louisville: an authentic mix of Southern charm and cosmopolitan sophistication, wrapped in an unparalleled civic pride. Several years in the making, this festival only happened through the collaboration of the citizens of this great city. As we head into this weekend's Louder Than Life, we are already planning 2018's Bourbon & Beyond, and will strive to further deliver on the promise we first made to Mayor Fischer—to build a one-of-a-kind, world class event that reflects the culture, hospitality and uniqueness of Louisville."
Bourbon & Beyond offered attendees a full weekend of immersive experiences, including: The Big Bourbon Bar presented by the Louisville Courier-Journal, where over 30 brands from Angel's Envy to Woodford Reserve showcased their world-renowned bourbons. The Workshops, featuring interactive tastings and insightful talks from Bourbon Experts such as seventh-generation and eighth-generation Beam family Master Distillers Fred Noe and Freddie Noe, Master Distiller Harlen Wheatley of Buffalo Trace Distillery, and Master Distiller Denny Potter of Heaven Hill Distillery, to name a few. The Mash Stage, where Top Chefs like Tom Colicchio, Edward Lee and Carla Hall, alongside Bourbon Masters such as Marianne Barnes of Castle & Key Distillery and Julian P. Van Winkle III of Old Rip Van Winkle Distillery, performed live demos and panels, and over 40 different local restaurants, vendors, and chefs presented delicious dishes and treats throughout the two days to hungry attendees.
"In bourbon, we've always talked about the master distillers being rock stars, but nobody expected them to get headline billing over actual rock stars," said Fred Minnick, bourbon authority and author of Bourbon: The Rise, Fall & Rebirth of An American Whiskey. "Bourbon & Beyond was an historic moment that resonated with bourbon fans and converted vodka drinkers into bourbon lovers."
Chef Edward Lee speaks to the food: "What made Bourbon & Beyond such a success in year one was not only the incredible music, but also the fact that the Louisville chef community came together with passion and dedication to put on an amazing display of culinary talent. Everywhere you looked there was amazing food".
"After participating in Bourbon & Beyond this weekend I can say that this will soon be one of the most anticipated events for bourbon, music and food lovers in the country," says Wes Henderson of Angel's Envy. "The B&B Supper Club featuring Tom Colicchio was an amazing experience at Bourbon & Beyond. The execution of the event was flawless, and I am so pleased that Danny Wimmer Presents had the vision and resources to bring this experience to life."
Master of Maturation Andrea Wilson of Michter's Distillery echoed the sentiment in Louisville.com: "It was another great example of people's passion about Kentucky bourbon. At the Big Bourbon Bar, we had great cocktails prepared by wonderful local bar talent… demonstrating their commitment to a quality beverage experience."
These food and spirit masters joined nearly 30 world-class music artists who took control of three different stages throughout Champions Park, including Stevie Nicks, Eddie Vedder, Steve Miller Band, Band of Horses, Joe Bonamassa, Gary Clark Jr., Paul Rodgers, Amos Lee, Buddy Guy, Trombone Shorty & Orleans Avenue, Kenny Wayne Shepherd, Jonny Lang, G. Love & Special Sauce, Chris Robinson Brotherhood, ZZ Ward, Nikki Lane, Shawn James & The Shapeshifters, Fantastic Negrito, Kiefer Sutherland, Dave Cavalier, bluegrass favorites curated by The Bluegrass Situation, and more. These artists offered festivalgoers an outstanding showcase of their extraordinary musical talents and kept the party going all day and night.
The inaugural Bourbon & Beyond was not only a celebration of the best musicians, artisans, bourbons and chefs, but a further testament to Danny Wimmer Presents' love for Louisville, which the team now calls its second home.
Here's some of the press response so far to the inaugural Bourbon & Beyond:
"…unlike anything this city's ever seen…The festival's widespread layout offered attendees the opportunity to get a well-rounded experience — or stick to exactly what they came to see."

—Bailey Loosemore, Louisville Courier-Journal

"Bourbon & Beyond gives Kentucky's favorite drink rock star status."

—Hope Reese, Louisville.com

"Louisville's Bourbon & Beyond Festival makes a grand debut and puts everyone in good spirits."

—Amy Lynch, Indianapolis Monthly

"For a first year festival, Danny Wimmer Presents managed to round up an incredible line up — it drew me all the way from PA! I read that Danny Wimmer actually hand picked the bands, and his thought process was based on what you'd listen to, while sipping on some bourbon and smoking a fine cigar. I think he got it right."

—Rod Synder, The Waster
The inaugural Bourbon & Beyond was the first all-in-one bourbon, food and entertainment festival to truly honor and celebrate the rich history of bourbon that is so deeply rooted in the heart of Kentucky. Like the flames that char the barrels, the hearth that nourishes our appetites or the heart of an incredible beat, soul and passion radiated throughout the Bourbon & Beyond festival this weekend, and Danny Wimmer Presents can't wait to come back next year for an even bigger showcase and celebration.
A special mention and big thank you to our outstanding Sponsors & Partners who made this weekend possible:
Bourbon Partners:

1792, Angel's Envy, Barrell, Basil Hayden's, Blade And Bow, Buffalo Trace, Bulleit, Coopers' Craft, Eagle Rare, Ezra Brooks, Four Roses, Jefferson's, Jim Beam, Knob Creek, Larceny, Maker's Mark, Michter's, Old Forester, Rabbit Hole, Rebel Yell, Smooth Ambler, Peerless, W. L. Weller and Woodford Reserve, as well as Bluegrass Distillers, Boone County, Jeptha Creed, Limestone Branch, MB Roland, and New Riff.

Bourbon Masters and Celebrities:

Appearances included: Julian P. Van Winkle III of Old Rip Van Winkle Distillery, Master Distiller Harlen Wheatley and Master Blender Drew Mayville of Buffalo Trace Distillery, Josh Hollifield of Barton 1792 Distillery, Distiller Allisa Henley of Sazerac of Tennessee, Kaveh Zamanian of Rabbit Hole Distillery, Master Distiller Marianne Barnes of Castle & Key Distillery, Jane Bowie of Maker's Mark, Master of Maturation Andrea Wilson of Michter's, The Henderson Family (Wes, Andrew, Kyle) of Angel's Envy, Trey Zoeller of Jefferson's, Matthew Landan of Haymarket Whiskey Bar, Denny Potter and Bernie Lubbers of Heaven Hill Distillery, Joe Beatrice and Tripp Stimson of Barrell Craft Spirits, Joe Heron of Copper & Kings Distillery, David Mandell of Bardstown Bourbon Company, Corky Taylor and Caleb Kilburn of Kentucky Peerless Distilling Company.

Spirit, Beverage, and other Sponsors:

Angry Orchard, Sierra Nevada, Robert Mondavi Private Selection, The Prisoner Wine Company, Ruffino, SIMI Winery, Cooper & Thief, Tito's Vodka, Miller Lite, Southern Comfort, Jack Daniel's, Kelvin Cooperage, Bardstown Bourbon Company, Bourbon Barrel Foods, Royal Oak, Glencairn Crystal Company, Frazier History Museum, and CHRGR.

Media Partners:

iHEART Media, The Louisville Courier-Journal, The Daily Beast with Noah Rothbaum, and Drinky Fun Time with Dan Dunn.
Additional Partners & Experiences:
GE Appliances:

As a proud partner of

Bourbon & Beyond

, GE Appliances offered all festivalgoers free opportunities to watch, learn from and laugh along with the best and brightest at

Bourbon & Beyond

.

iZotope:

iZotope's intelligent audio technology helps musicians, music producers, and audio post engineers focus on their craft rather than the tech behind it. The team designs award-winning software, plug-ins, hardware, and mobile apps powered by the highest quality audio processing, machine learning, and strikingly intuitive interfaces. At

Bourbon & Beyond

, iZotope showcased its latest technology for professional-quality recording made simple — from an RV retrofitted into a mobile recording studio. Festival attendees had the opportunity to be introduced to a completely new type of recording experience. Learn more at www.Spire.live.

Girls Gone Green:

The Girls Gone Green is a 501c3 non-profit devoted to exploring and improving various environmental, animal and health issues.
www.TheGirlsGoneGreen.com

FYE Music Hub:

FYE was the only place at the festival for attendees to get their favorite band's music — and the chance for them to meet their favorite

Bourbon & Beyond

musician! Visit http://www.fye.com for more information. Follow on Social Media:
Facebook: @fye
Instagram: @officalFYEmusic

The Music Experience:

At

Bourbon & Beyond

, The Music Experience featured all the elements that are involved in making music in a professional band setting. The interactive exhibit featured guitars, basses, amps, drums, keyboards, and electronic gear that are used by today's most popular bands. After laying their hands on the hottest equipment available, guests walked away feeling like a rockstar! With contests and interactive exhibits all day, festivalgoers even had the opportunity to win free amps, free guitars and get tons of other free stuff.
For more info: http://themusicexperience.com
Facebook: @TheMusicExp
Instagram: @tmexp

Take Me Home:

Take Me Home (TMH) has been saving the lives of homeless animals since 2001. TMH was founded as an animal rights advocacy foundation saving orphaned animals and striving to end animal overpopulation. TMH works in conjunction with shelters and rescues throughout California and beyond to help save animals on death row, on the streets, or in unsafe living conditions. The Take Me Home

Bourbon & Beyond

booth sold custom gear and offered attendees that chance to contribute to a great cause. More info: http://www.takemehome.tv
Facebook: @takemehomerescue
Instagram: @takemehomerescue
For more information on Bourbon & Beyond please visit: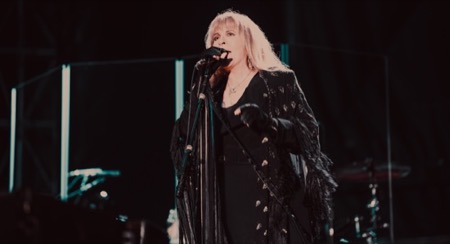 Stevie Nicks at Bourbon & Beyond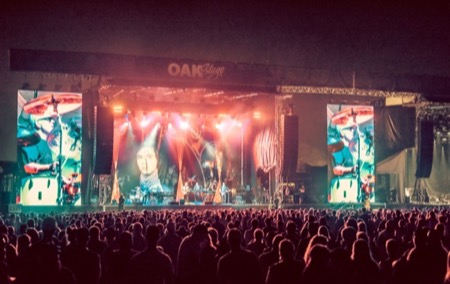 Steve Miller Band at Bourbon & Beyond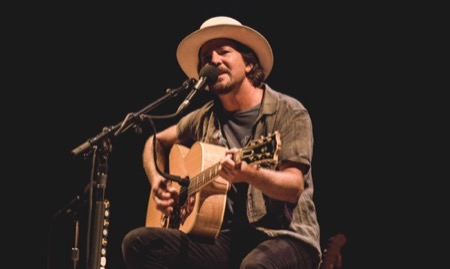 Eddie Vedder at Bourbon & Beyond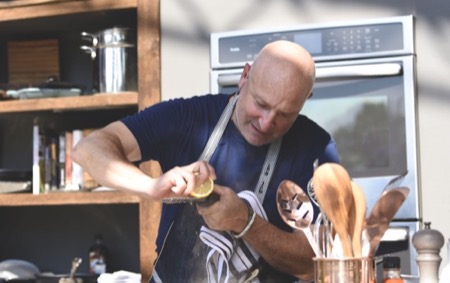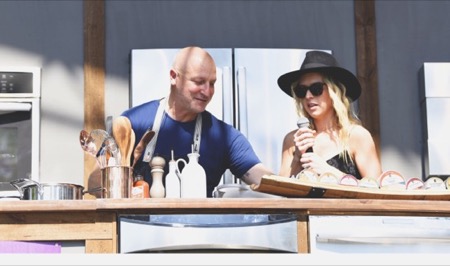 Food demo at Bourbon & Beyond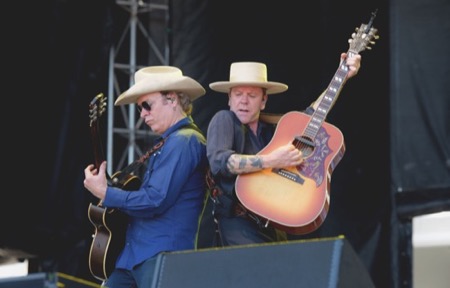 Kiefer Sutherland at Bourbon & Beyond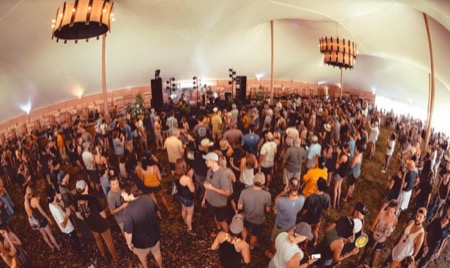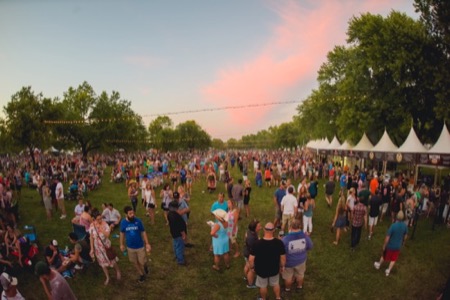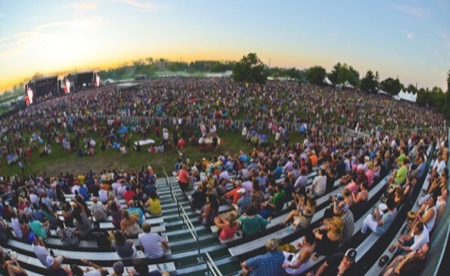 VIP pavilion & bleachers at Bourbon & Beyond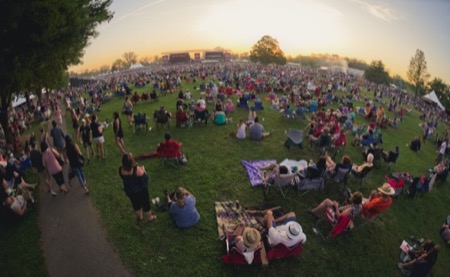 Fans relax in lawn chairs at Bourbon & Beyond
[all photos courtesy of Danny Wimmer Presents]
Click here to download full-sized images from the epic weekend: https://www.dropbox.com/sh/qm7xbbtiecwmc86/AACBxu0322GZ6xGn4BOzpaqIa?dl=0
---
About Danny Wimmer Presents:
Since 1993, music industry veteran Danny Wimmer has been producing concerts and festivals, both large and small. In 2011, he formed Danny Wimmer Presents, which now produces several of the largest rock and alternative festivals in the U.S. By combining A-list talent with local cuisine and culture, DWP has become recognized within the industry for delivering the highest-quality entertainment experiences to fans, artists, sponsors, partners and host cities. DWP creates memorable and all-encompassing festival experiences, leaving both consumers and partners with lasting and meaningful impressions. DWP will continue to add new music festivals to its already stellar portfolio, which includes Rock On The Range, Monster Energy Aftershock Festival, Monster Energy Welcome To Rockville, Monster Energy Carolina Rebellion, Louder Than Life, Monster Energy Rock Allegiance, and Chicago Open Air, among others.
www.DannyWimmerPresents.com
Bourbon & Beyond Press Contact:
Handcrafted PR
P: (347) 689-2111
Ana Jovancicevic
E: Ana@handcraftedpr.com
Shannon Fischer
E: Shannon@handcraftedpr.com
Bourbon & Beyond Marketing Contact:
Clay Busch / Danny Wimmer Presents
P: (310) 307-3220
E: clay@dwpresents.com