Date: October 10, 2017
From: Kristine Ashton-Magnuson / Selena Fragassi

Fourth Annual Louder Than Life
Wraps With More Than 60,000 In Attendance
Over Two Days At Champions Park In Louisville, KY
September 30 & October 1
With Headlining Sets From Ozzy Osbourne & Prophets Of Rage,
Plus Five Finger Death Punch, Incubus,
Rob Zombie, Stone Sour & More
"Louisville: The Home Of Bourbon.
Great People. Great Food."
The fourth annual Louder Than Life wrapped its biggest year yet on Saturday, September 30 and Sunday, October 1 with more than 60,000 in attendance over two days at Champions Park in Louisville, KY to enjoy headlining sets from Ozzy Osbourne — recently reunited with guitarist Zakk Wylde for the first time in over a decade — and Prophets of Rage — bringing together the sonic firepower of Rage Against The Machine, Public Enemy and Cypress Hill, with members Tom Morello, Tim Commerford, Brad Wilk, Chuck D, B-Real, and DJ Lord.
Louder Than Life also featured performances from Five Finger Death Punch, Incubus — returning to Louisville for the first time in over a decade — Rob Zombie, Stone Sour, Rise Against (who also helped close out the festival, with singer/guitarist Tim McIlrath and guitarist Zach Blair jumping onstage with Prophets of Rage for a rendition of MC5's "Kick Out The Jams") and nearly 30 other bands on three stages.
To see the Louder Than Life Aftermovie, go to: www.facebook.com/louderthanlifefestival/videos/1325054730955468/
In addition to music, attendees were able to try a taste of Louisville, sampling from over two dozen bourbons at Bourbon World presented by the Louisville Courier-Journal, with food from more than two dozen vendors including local favorites 502 Café, Baxter's Grill, Black Rock Grill, Boss Hog BBQ, Doc Crow's, Mike's Kentucky Kitchen, Holy Mole Tacos, The Big Cheesy, Tumbleweed and more. With 95% of the world's bourbon coming from Kentucky, festival producers Danny Wimmer Presents hand selected over two dozen top distilleries to create a unique opportunity to sample bourbons and exclusive one-time specialty cocktails from inside what may be the World's Loudest Bourbon Tent.
The Student Experience (TSE)—the youth outreach program of The Music Experience—featured a backstage tour for local music students from Mom's Music — School of Rock to see the inner workings of a festival and learn about all the jobs the music industry has to offer. LEO Weekly wrote about The Student Experience here: http://bit.ly/2hKVtEk
Louder Than Life followed up the successful debut of Bourbon & Beyond at Champions Park, and marked the second consecutive weekend that hotels in Louisville were sold out thanks in part to a Danny Wimmer Presents festival.
"We are so grateful to Louisville for being such gracious hosts and welcoming us to this city," says Danny Wimmer, founder of Danny Wimmer Presents. "Every time we come to Louisville, we discover something more to love about it. It's a special city that we are proud to call the home of Louder Than Life."
Here's a sample of what the press had to say about Louder Than Life 2017:
"Louder Than Life wrapped its fourth year with a record crowd…That'll happen when you luck into perfect weather and have a guy like Ozzy Osbourne as your main draw…The festival itself deserves a shout-out…Louder Than Life always goes off without a hitch…I've never witnessed so much as a late band start and the amenities are spread around to a degree that there's always a short line somewhere."

—Jeffrey Lee Puckett, Louisville Courier-Journal, October 1, 2017

"Thousands of rock and metal fans swarmed Champions Park…The festival grounds were filled with delicious grub, bourbon, BBQ, burgers, a variety of mac and cheese, even gelato — this was not the normal festival food…"

—Liz Ramanand, Loudwire, October 3, 2017

"In its fourth year, Louder Than Life has roared back into town following last weekend's Bourbon and Beyond. Fans packed Champions Park on Saturday under a bright Fall sun to see a variety of emerging and legendary metal rockers…The second and final day of Louder Than Life was just as explosive as the first"

—Louisville.com, October 1 & 3, 2017
Other onsite experiences at Louder Than Life included artist signings and meet & greets at the Monster Energy Experience, FYE Fan Experience and The Music Experience, plus Zippo Encore, and charities Dyin 2 Live / Fxck Cancer and Take Me Home animal rescue.
In addition to more than two dozen vendors in the food village, The Big Easy Boil presented by Southern Comfort, Love & Fire presented by Larceny Bourbon, and Rock 'N Roll 'N BBQ hosted by Maker's Mark satisfied appetites throughout the weekend. The It's Miller Time VIP Lounge featured a mobile sports bar to go with added food options, stadium bleachers for main stage viewing, and a giant VIP pavilion with comfy couches, video feeds from all three music stages, and a full service bar.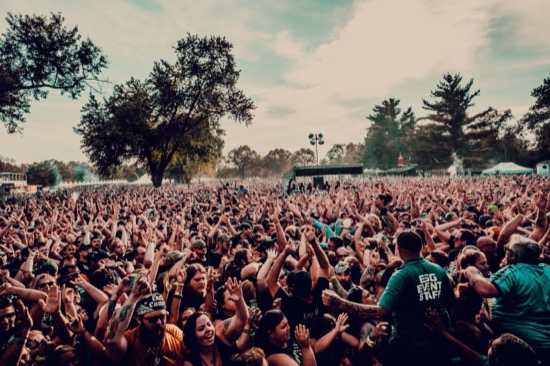 Fans 21+ not only had the opportunity to explore the enormous Bourbon World presented by the Louisville Courier-Journal, but could also delve into rare and collectible bourbons at the Haymarket Hunter's Club, search for craft cocktails at the exclusive Down The Rabbit Hole Speakeasy, sip fine wine and local craft beer at the Caduceus Wine Garden and the craft beer village, be transported to worlds both tropical and mythical at the Heavy Tiki Bar and The Angry Tree Bar presented by Angry Orchard, or grab a "Taste of Tennessee" at the Jack Daniel's Experience.
Louder Than Life kicked off the Fall For All festival series, which also includes Monster Energy Rock Allegiance outside of Philadelphia, and Monster Energy Aftershock in Sacramento, CA.
Louder Than Life is produced by Danny Wimmer Presents, a producer of some of the biggest rock festivals in America, including Rock On The Range, Monster Energy Aftershock, Monster Energy Welcome To Rockville, Monster Energy Fort Rock, Monster Energy Carolina Rebellion, Chicago Open Air, Bourbon & Beyond, Monster Energy Rock Allegiance, Northern Invasion and more.
Sponsors for Louder Than Life included Monster Energy, Jack Daniel's, Miller Lite, Tito's Vodka, USMC, Zippo Encore, Louisville Courier-Journal, Sierra Nevada, Angry Orchard, Southern Comfort, The Music Experience, Fxck Cancer, FYE with Razor & Tie, Century Media and Another Century, and Roadrunner Records.
(Ozzy Osbourne)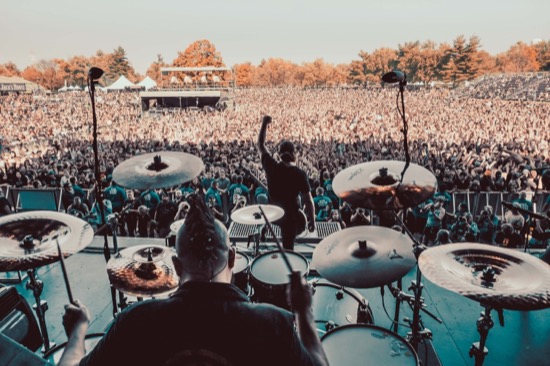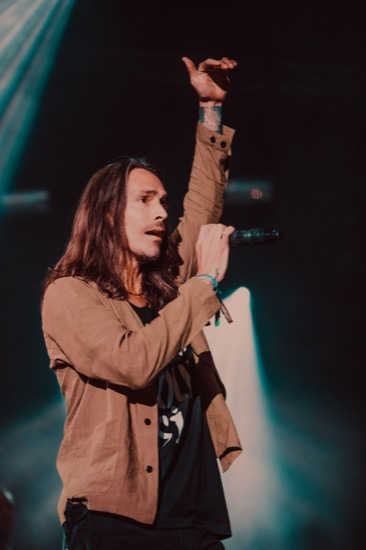 (Incubus)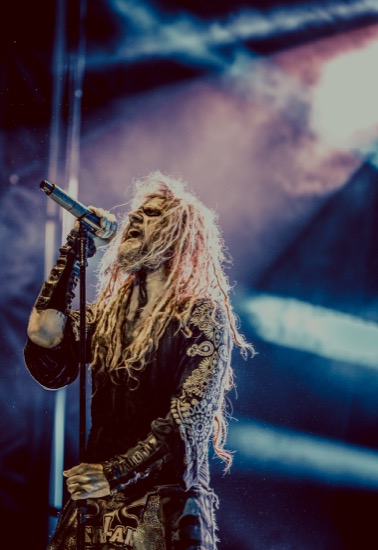 (Rob Zombie)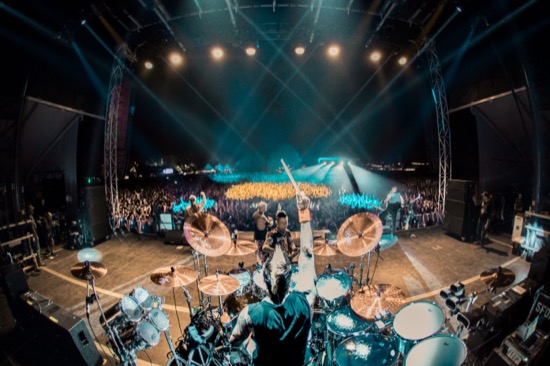 (Five Finger Death Punch)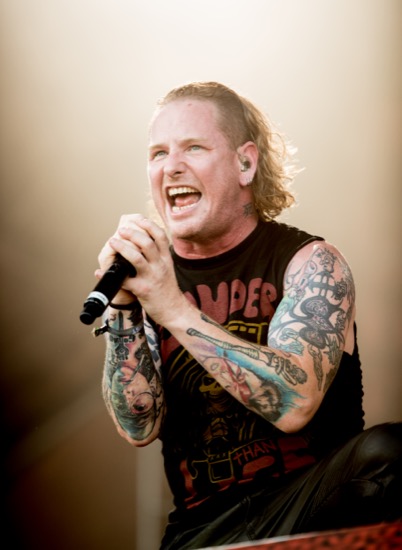 (Stone Sour)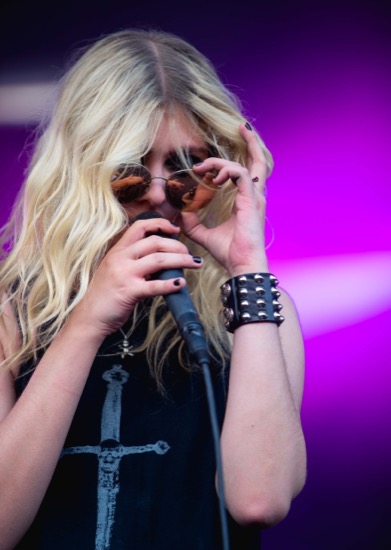 (The Pretty Reckless)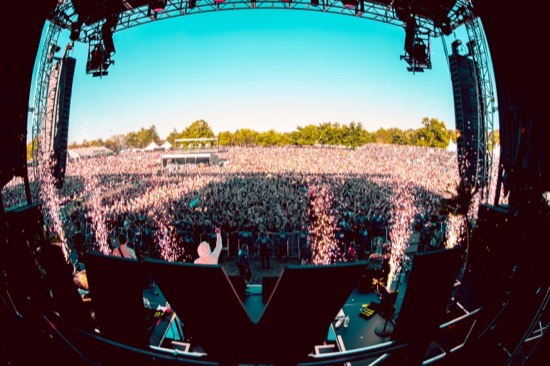 [all photos courtesy of Danny Wimmer Presents]
---
About Danny Wimmer Presents
Since 1993, music industry veteran Danny Wimmer has been producing concerts and festivals, both large and small. In 2011, he formed Danny Wimmer Presents, which now produces several of the largest rock and alternative festivals in the U.S. By combining A-list talent with local cuisine and culture, DWP has become recognized within the industry for delivering the highest-quality entertainment experiences to fans, artists, sponsors, partners and host cities. DWP creates memorable and all-encompassing festival experiences, leaving both consumers and partners with lasting and meaningful impressions. DWP will continue to add new music festivals to its already stellar portfolio, which includes Rock On The Range, Monster Energy Aftershock Festival, Monster Energy Welcome To Rockville, Monster Energy Carolina Rebellion, Louder Than Life, Bourbon & Beyond, Monster Energy Rock Allegiance, and Chicago Open Air, among others.
www.DannyWimmerPresents.com
Louder Than Life Publicity Contacts
Ashton-Magnuson Media
Kristine Ashton-Magnuson, kristine@am-media.net, (818) 996-2496
Selena Fragassi, selena@fr-pr.net, (847) 942-3093
Louder Than Life Marketing Contacts
Clay Busch/Danny Wimmer Presents, clay@dwpresents.com
Lindsey Medina/Danny Wimmer Presents, lindsey@dwpresents.com
Louder Than Life Sponsorship Contact
Erica Shlafer/Danny Wimmer Presents, erica@dwpresents.com