Date: November 15, 2017
From: Kristine Ashton-Magnuson / Ashley Di Buduo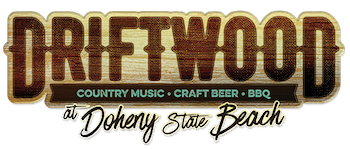 Driftwood At Doheny State Beach
Brings 16,000 Fans Together
Saturday, November 11 & Sunday November 12
In Dana Point, CA
For Veterans Day Weekend Celebration Of
Country Music, Craft Beer & BBQ
With Headliners Chase Rice & Kip Moore,
Plus Frankie Ballard, Dan + Shay, Maddie & Tae, And More
The second annual Driftwood at Doheny State Beach brought 16,000 fans together in scenic Dana Point, CA on Saturday, November 11 and Sunday, November 12 for a Veterans Day Weekend celebration of country music, California-focused craft beer, and BBQ on the shore of the Pacific Ocean.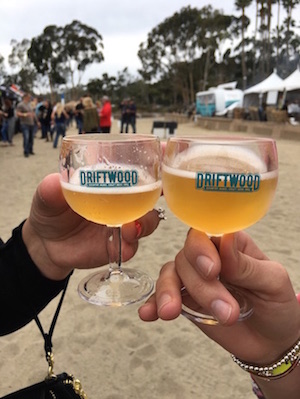 The festival featured headlining sets from Chase Rice and Kip Moore, performances from nearly a dozen others including Frankie Ballard, Dan + Shay, Maddie & Tae, RaeLynn and A Thousand Horses, plus 3 hours of craft beer sampling each day for fans 21+, including the festival's exclusive Artifex Brewing Driftwood Country Blonde (a 5.5% honey blonde ale that goes down smooth and crisp with hints of honey).
"As a brewery coming to this festival, it is one of my favorite venues because of how gorgeous the scenery is. I mean, who doesn't like drinking craft beer on a beach with live music," says Nicholas Cordato, co-founder of Artifex Brewing. "The Driftwood Country Blonde was a big hit for the crowds. The name alone really made people feel like they were a part of the festival and beer community. We had people coming up to our booth asking, 'Did you make this beer for this festival?' Yes we did! Thanks for coming out and supporting us and all the craft beer here."
During his Saturday performance at Driftwood at Doheny State Beach, Frankie Ballard commented, "This is the most beautiful show I've been part of; my heart is bursting with joy."
A video recap of Driftwood at Doheny State Beach can be seen here: https://www.facebook.com/driftwoodfestival/videos/vb.1118626374894539/1513361848754321/
The full lineup for Driftwood at Doheny State Beach included headliners Chase Rice and Kip Moore, plus Frankie Ballard, Dan + Shay, Cassadee Pope, Maddie & Tae, A Thousand Horses, Canaan Smith, RaeLynn, Lit, Caroline Jones, Mark Mackay, and Gethen Jenkins, along with 35 breweries and over 100 craft beers from Southern California and beyond. Driftwood at Doheny State Beach attendees also enjoyed BBQ and other food offerings from Back Yard BBQ, Barrett's Sausage King, Corn Dogs Gone Wild, Hero's BBQ, Meat Up BBQ Truck, Spicy Pie, and TLC's Sidewalk Café.
Here's a sample of what the press had to say about Driftwood at Doheny State Beach:
"…a growing Veterans Day tradition…"

—Taylor Engle, OC Weekly, November 11, 2017

"Country music, craft beer both a hit at Driftwood Fest."

—Orange County Register, November 13, 2017

"Driftwood at Doheny State Beach drew thousands to Dana Point on Nov. 11 and Nov. 12 in a weekend-long celebration…Artists such as Gethen Jenkins, RaeLynn, Canaan Smith, Maddie and Tae, Dan + Shay, and Kip Moore spoke early and often of the Pacific Ocean's one-of-a-kind concert venue backdrop."

—Daniel Ritz, Dana Point Times, November 13, 2017

"If you love country music and craft beer, Driftwood at Doheny delivers…Every time I go to a festival, I always ask myself if I would go again. In the case of the Driftwood Doheny Country Music, Craft Beer and BBQ Festival, the answer is 'Hell yes!'"

—Ron Watt, My Firkin Beer Blog, November 13, 2017
A portion of the proceeds from Driftwood at Doheny State Beach will be donated to the San Onofre Parks Foundation—a California non-profit that cooperatively works with the California State Parks to develop, preserve and enhance the recreation and experience of California's unique and beautiful coastal parks—and the Doheny State Beach Interpretive Association (DSBIA), the non-profit cooperating association of Doheny State Beach, dedicated to the protection of the park's beaches, facilities, marine refuge and its historical, cultural and social stories.
The Driftwood Festival also debuted as a one-day event in Phoenix, AZ on Saturday, November 11 with performances from Kip Moore, Jerrod Niemann, Chris Janson and more.
Driftwood at Doheny State Beach is produced by Synergy Global Entertainment (SGE) and Brew Ha Ha Productions.
Sponsors for Driftwood at Doheny State Beach included Pacifico, Ballast Point, Deep Eddy, Rockstar Energy Drink, Musicians Institute, Cosmic Fog, Weinerschnitzel, Krave, Bark Thins, Boot Barn, George Dickel Whisky, and more.
For the most on Driftwood at Doheny State Beach and Driftwood Festival Phoenix, please visit:
(Chase Rice)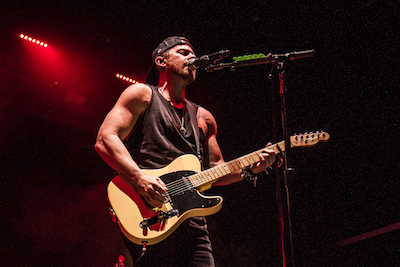 (Kip Moore)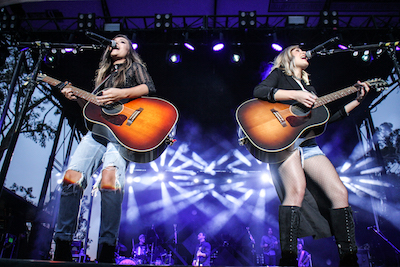 (Maddie & Tae)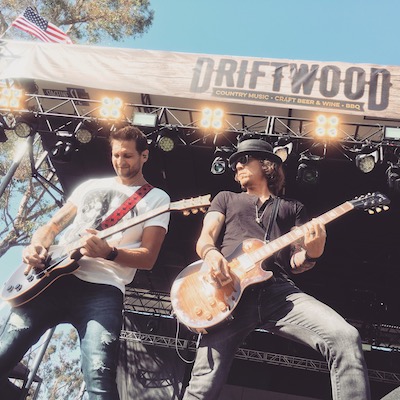 (Mark Mackay)
(Caroline Jones)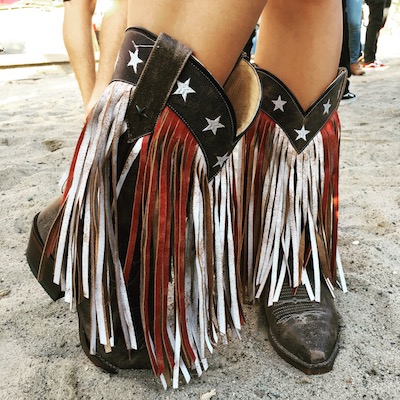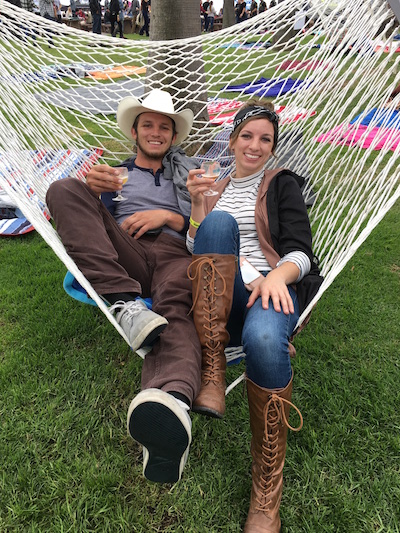 (All photos by Lizzy Gonzalez)
---
About Synergy Global Entertainment, Inc.:
Synergy Global Entertainment, Inc. (SGE) specializes in producing music events and music marketing programs benefitting brands, artists, consumers, partners and attendees alike. SGE has produced thousands of branded music festivals, concerts, tours and events throughout the world playing to millions of applauding fans.
www.sgeworldwide.com
About Brew Ha Ha Productions:
Brew Ha Ha Productions (BHHP) is California's most successful craft beer event producer and creates award winning, often sold out, events. Fueled by a desire to promote craft beer, along with a vision of creating legacy beer fests and events, BHHP was conceived 10 years ago. BHHP produces multiple celebrated festivals with rave reviews annually and is best known for their signature events like the flagship Brew Ha Ha Craft Beer Festival (9/23/17), Brew Ho Ho Holiday Ale Festival (12/9/17), Sabroso Craft Beer, Taco and Music Festival (4/7/18), and the award winning Brew Hee Haw at the OC Fair Craft Beer Roundup (July 2018). Their pairing of Craft Beer Tastings along with top name music including Punk In Drublic (6 events in 4 states including Huntington Beach 10/28/17), Driftwood at Doheny State Beach (11/11-11/12/17), and more are experiencing unprecedented popularity and growth.
www.brewhahaproductions.com
Driftwood at Doheny State Beach Publicity Contacts:
Ashton-Magnuson Media
Kristine Ashton-Magnuson: kristine@am-media.net; (818) 996-2496
Ashley Di Buduo: ashley@a12entertainment.com; (323) 379-9684