Date: January 19, 2018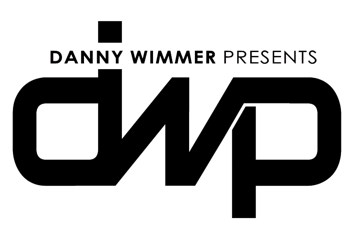 Danny Wimmer Presents, Louisville / Jefferson County Metro Government, Louisville Convention & Visitors Bureau, And Louisville Water Company
Announce 10 Year Pact For Louisville's Champions Park
Building On The Success Of Music Festivals
Louder Than Life
And Bourbon & Beyond
Deal Seeks To Generate $1 Billion Economic Impact
For Louisville Over The Next Decade
Festival producer Danny Wimmer Presents, Louisville / Jefferson County Metro Government, Louisville Convention & Visitors Bureau, and Louisville Water Company have announced the signing of a 10 year lease for Champions Park, building on the 4-year success of Louder Than Life and the 2017 debut of Bourbon & Beyond. The lease provides for the continued production of Louder Than Life and Bourbon & Beyond, as well as a future country music festival now in development.
As part of the transaction, Danny Wimmer Presents (DWP) is contributing $500,000 towards improvements at Champions Park. Based on the feedback received at the community meetings held prior to the conclusion of the lease negotiation, the community requested these upgrades to the park: installing a multi-use path system to replace the older and damaged golf cart paths, adding permanent fencing, and lighting. A portion of the $500,000 will also go towards installing three drinking water fill stations. These stations connect directly to Louisville Water's supply of tap water and allow festival guests or visitors to the park to fill a bottle or cup with Louisville's drinking water, Louisville pure tap®. Bids have been requested for the first phase of park improvements.
Held on back-to-back weekends, the first-ever Bourbon & Beyond (September 23 & 24, 2017) and the fourth annual Louder Than Life (September 30 & October 1, 2017) drew a combined 110,000 people to Champions Park. With over 80% of those fans coming from outside the city of Louisville, the city's hotels were sold out both weekends.
Danny Wimmer Presents estimates that over the next 10 years it will invest in excess of $180 million in the production and execution of the three festivals. Prior to the execution of this agreement, Louisville Metro Government conducted an economic and fiscal impact study that shows that DWP's festivals have over $63 million in estimated economic impact to Louisville annually. Over a 10-year period, the combined estimated economic impact to Louisville is over $1 billion.
The full report can be found at:
https://dannywimmerpresents.com/wp-content/uploads/2018/01/Danny-Wimmer-Presents_Festival-Impact-Analysis.pdf
Highlights include:
Based on the 2017 attendance numbers, annual economic and fiscal impact on Louisville from each festival is:

2017

Louder Than Life

— $24.2 million
2017

Bourbon & Beyond

— $19.5 million
First year Country Festival (estimate) — $19.5 million

Over 800 total jobs to be created from all three festivals resulting in total labor income of over $28 million.
Local tax revenue of over $1.3 million, most of which is Transient Occupancy Tax (TOT) generated by hotel occupancy. State impact, including state sales tax, is not accounted for in the study.
Based on the past performance of Louder Than Life, DWP anticipates that the attendance (and thus corresponding economic and fiscal impact) at both Bourbon & Beyond and the country festival will grow 40% in the second year, and then all three festivals will continue to grow 10% year over year. The first country festival is currently planned for 2019.
"We are proud of the faith and trust placed in us by the city and citizens of Louisville. Louisville has become our second home and we are committed to increasing our presence and investment in the community. Over the coming year, we expect to have several more announcements about additional initiatives we are taking in Louisville," said Danny Hayes, CEO, Danny Wimmer Presents.
"The City was pleased with the Bourbon & Beyond and Louder Than Life festivals," said Louisville Mayor Greg Fischer. "Both festivals attracted many out-of-state visitors to our City and generated significant economic impact to our City. Our partnership with Danny Wimmer Presents ("DWP") will continue to generate these returns along with providing Louisville unique, authentic and well-executed events. They have been a first-class partner and responsive to any requests made by the City. We also are excited about the investment that DWP will be making in Champions Park over the coming years to improve the park for all visitors to enjoy. We look forward towards the future with DWP."
"Music festivals like Bourbon & Beyond and Louder Than Life put Louisville on the national stage and enhance our city's reputation as being an authentic musical festival destination," said Karen Williams, President & CEO of the Louisville Convention & Visitors Bureau. "They draw a large number of out-of-state visitors to our city to enjoy a weekend of music by top, national performers, and also experience Louisville's one-of-a-kind attractions and award-winning culinary scene. Our hotels were nearly sold out — accounting for an estimated 14,000 room nights — over the two weekends of back-to-back festivals."
The inaugural Bourbon & Beyond was a first-of-its-kind festival, giving Kentucky's world-renowned bourbon equal billing with a roster of music talent that included Rock and Roll Hall of Famers Stevie Nicks, Steve Miller Band, Eddie Vedder, and Buddy Guy, plus Amos Lee, Joe Bonamassa, Gary Clark, Jr., Paul Rodgers, Band Of Horses, and more. The festival was a celebration of legendary musicians, award winning bourbons, master distillers, chefs, bartenders, and many other artisans, and an unforgettable showcase of the craftsmanship, soul and spirit of Louisville. The second annual Bourbon & Beyond will be held at Champions Park on Saturday, September 22 and Sunday, September 23, 2018.
The fourth annual Louder Than Life marked the festival's biggest year yet, drawing 60,000 fans to Champions Park to witness headlining performances from Ozzy Osbourne featuring Zakk Wylde on Saturday and Prophets Of Rage on Sunday, plus Five Finger Death Punch, Incubus — returning to Louisville for the first time in over a decade — Rob Zombie, Stone Sour, Rise Against, and nearly 30 other bands on three stages. In 2017, Louder Than Life solidified its standing as one of America's premier hard rock destination festivals. The fifth annual Louder Than Life will take place Saturday, September 29 and Sunday, September 30, 2018 at Champions Park.
Los Angeles-based Danny Wimmer Presents is the producer of the biggest rock festivals in America, including Rock On The Range, Monster Energy Aftershock, Monster Energy Welcome To Rockville, Monster Energy Carolina Rebellion, Chicago Open Air and more.
DWP creates memorable and all-encompassing festival experiences, leaving both consumers and partners with lasting and meaningful impressions. By combining A-list music talent with local cuisine and culture, DWP has become recognized within the industry for delivering the highest-quality entertainment experiences to fans, artists, sponsors, partners and host cities. Bourbon & Beyond was DWP's first foray into a culinary and spirits focused festival. Based on the success of Bourbon & Beyond, DWP expects to produce more events of this type in the future. DWP also continues to diversify into various musical genres, with Louisville's 2019 country festival planned as their first country music event.
For more information, visit:
---
About Danny Wimmer Presents:
Since 1993, music industry veteran Danny Wimmer has been producing concerts and festivals, both large and small. In 2011, he formed Danny Wimmer Presents, which now produces several of the largest rock and alternative festivals in the U.S. By combining A-list talent with local cuisine and culture, DWP has become recognized within the industry for delivering the highest-quality entertainment experiences to fans, artists, sponsors, partners and host cities. DWP creates memorable and all-encompassing festival experiences, leaving both consumers and partners with lasting and meaningful impressions. DWP will continue to add new music festivals to its already stellar portfolio, which includes Rock On The Range, Monster Energy Aftershock Festival, Monster Energy Welcome To Rockville, Monster Energy Carolina Rebellion, Louder Than Life, Bourbon & Beyond, and Chicago Open Air, among others.
www.DannyWimmerPresents.com
DWP Publicity Contacts
Ashton-Magnuson Media
Kristine Ashton-Magnuson, kristine@am-media.net, (818) 996-2496
Selena Fragassi, selena@fr-pr.net, (847) 942-3093
DWP Marketing Contacts
Clay Busch/Danny Wimmer Presents, clay@dwpresents.com
Lindsey Medina/Danny Wimmer Presents, lindsey@dwpresents.com