Date: April 23, 2018
From: Kristine Ashton-Magnuson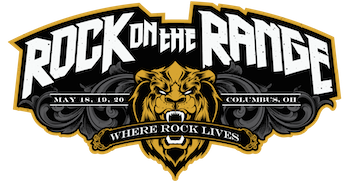 A.D. Farrow Co. Harley-Davidson
Rock On The Range
Charity Motorcycle Ride Hosted By Yelawolf
Set For Sunday, May 20 In Columbus, OH
Ride From A.D. Farrow Harley-Davidson To MAPFRE Stadium
To Benefit Ohio Fallen Heroes Memorial
In Conjunction With Armed Forces Day Weekend
Rock On The Range and A.D. Farrow Co. Harley-Davidson, America's Oldest Harley Dealer, announce the first-ever Rock On The Range Charity Motorcycle Ride, set for Sunday, May 20 and benefitting the Ohio Fallen Heroes Memorial (www.ohiofallenheroes.org). Hosted by Yelawolf — who will perform at Rock On The Range later that day — the ride departs from A.D. Farrow Co. Harley-Davidson in Columbus, OH at Noon and continues on to MAPFRE Stadium, in honor of Armed Forces Day Weekend.
Ride packages start at $40, and ride packages with a Sunday ticket to Rock On The Range included are $120. Ride packages include a commemorative t-shirt. For more information, and to purchase ride packages, go to: www.adfarrow.com/ridetorockontherange.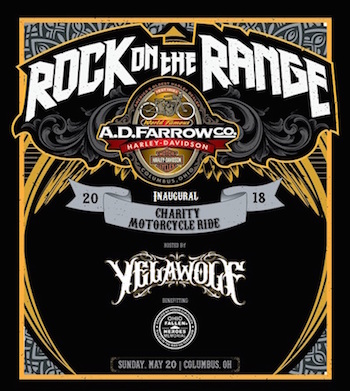 The Ohio Fallen Heroes Memorial was founded and established in 2005 by several local Ohio veterans who had a vision to build a beautiful tribute to all of the men and women in uniform from Ohio that have made the ultimate sacrifice defending our country in the Global War on Terrorism since September 11, 2001.
The 12th annual Rock On The Range, at MAPFRE Stadium in Columbus, OH on May 18, 19 & 20, features nearly 60 bands on 3 stages, led by Tool, Avenged Sevenfold, and Alice In Chains. Weekend VIP and General Admission tickets for America's largest and most acclaimed rock festival are SOLD OUT, but a limited number of single day GA field and stadium tickets are now on sale at www.RockOnTheRange.com.
Rock On The Range is produced by AEG Presents and Danny Wimmer Presents.
Rock On The Range is brought to you in part by Monster Energy.
For more information on Rock On The Range, visit: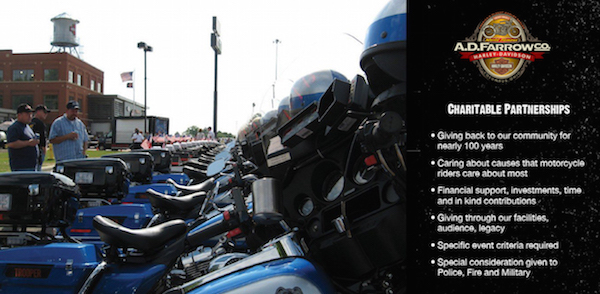 ---
About AEG Presents:
AEG Presents is one of the largest live music companies in the world. The company is dedicated to all aspects of live contemporary music performances, including producing and promoting global and regional concert tours, music events and world-renowned festivals. AEG Presents operates in North America, Europe and Asia through 16 regional offices that support its tours, which include such artists as Taylor Swift, Paul McCartney, The Rolling Stones, Justin Bieber, Katy Perry and Kenny Chesney; produces or supports over 25 music festivals, including the iconic Coachella Valley Music & Arts Festival; and owns, manages or books more than 60 clubs and theaters. AEG Presents produces more than 8,000 shows annually worldwide and conducts business under such globally renowned brands as AEG Presents, Goldenvoice, Concerts West, Messina Touring Group, Marshall Arts LTD, and Madison House Presents.
www.aegpresents.com
About Danny Wimmer Presents:
Since 1993, music industry veteran Danny Wimmer has been producing concerts and festivals, both large and small. In 2011, he formed Danny Wimmer Presents, which now produces several of the largest rock and alternative festivals in the U.S. By combining A-list talent with local cuisine and culture, DWP has become recognized within the industry for delivering the highest-quality entertainment experiences to fans, artists, sponsors, partners and host cities. DWP creates memorable and all-encompassing festival experiences, leaving both consumers and partners with lasting and meaningful impressions. DWP will continue to add new music festivals to its already stellar portfolio, which includes Rock On The Range, Monster Energy Aftershock, Monster Energy Welcome To Rockville, Monster Energy Carolina Rebellion, Louder Than Life, Bourbon & Beyond, Chicago Open Air, Northern Invasion, and Monster Energy Rock Allegiance, among others.
www.DannyWimmerPresents.com
For more information about Rock On The Range, please contact:
PR: Kristine Ashton-Magnuson, Ashton-Magnuson Media; kristine@am-media.net; (818) 996-2496
MARKETING: Chamie McCurry, AEG Presents; cmccurry@aegpresents.com & Lindsey Medina, DWP; lindsey@dwpresents.com
SPONSORSHIP: Chris Thomas, AEG Presents; cthomas@aegpresents.com
MAPFRE STADIUM PR: Tim Miller, tmiller@columbuscrewsc.com; 614-447-4176
For more information about the A.D. Farrow Harley-Davidson Charity Ride, please contact:
Doug Kamerer at A.D. Farrow Co. Harley-Davidson, dougkamerer@adfarrow.com; 614-446-9725