Date: May 4, 2018
From: Ashley Di Buduo / Kristine Ashton-Magnuson

KROQ, Travis Barker & John "Feldy" Feldmann Present
Back To The Beach
Wraps With 30,000 In Attendance In Its Inaugural Year
Saturday, April 28 & Sunday, April 29
At Huntington State Beach In Southern California
With 311, Sublime With Rome, The Mighty Mighty Bosstones,
Goldfinger (Featuring Travis Barker), Fishbone, The Aquabats & More
The sands of Huntington State Beach were packed this past weekend for the inaugural Back To The Beach festival, presented by KROQ, blink-182's Travis Barker and Goldfinger's John "Feldy" Feldmann. The event wrapped with 30,000 in attendance over the weekend of Saturday, April 28 and Sunday, April 29, with fans from around the country eager to be part of this debut event. Back To The Beach hosted performances from some of the biggest names in modern ska, punk and reggae, including 311, Sublime With Rome, The Mighty Mighty Bosstones, Goldfinger (featuring Travis Barker), Fishbone (original lineup), and The Aquabats.
Back To The Beach was flooded with both music-loving adults and lots of families, as the event welcomed young children (10 and under for free with an accompanying adult), and provided a dedicated family-friendly area with a DJ, temporary tattoos, face painting, games, and more.
Fans were witness to a handful of musical surprises and guest appearances over the weekend, including Travis Barker performing as Baron Von Tito with his original band The Aquabats, Fishbone's Angelo Moore joining Save Ferris for "She Has A Girlfriend Now," and Rancid's Tim Armstrong making an appearance during The Interrupters' set. Goldfinger's energetic set featured Travis Barker on drums, and a performance of Reel Big Fish's "Sell Out," which was led by Reel Big Fish vocalist Aaron Barrett. During a cover of The Specials' "Night Klub," Goldfinger was joined by No Doubt's Tony Kanal and Fishbone's Angelo Moore. Additionally, The Mighty Mighty Bosstones invited a handful of Saturday's artists on stage, including members of The Aquabats, Mad Caddies, and Big D & The Kids Table, to join them in performing their hit, "The Impression That I Get."
John Reese, president of Synergy Global Entertainment (SGE) and producer of Back To The Beach says, "This is one of the coolest events we have ever produced…and we have done a lot. Thanks to California State Parks and all the fans for coming out to this beautiful site to experience an awesome two days."
Here is what some of the press had to say about this year's Back To The Beach:
"Festival season finally started to heat up for ska fans last weekend as John Feldmann and Travis Barker's Back to the Beach Festival successfully made the genre cool again. Thousands of people flocked to Huntington State Beach over the weekend to catch a stacked lineup comprised of some of the most kickass names in two-tone, 3rd wave, punk and reggae."

—Brittany Woolsey, OC Weekly, 4/30/18

"It was a lineup of danceable party music that energized the beach community and attracted thousands of people who hung out on the sand with the ocean waves cracking behind them as live music popped on the stage in front of them."

—Richard Guzman, Orange County Register, 4/30/18

"For people who grew up in the '90s, it was like traveling through time as your present-day self, with all of the perks you enjoyed in your teenage years. That nostalgia factor brought out everybody. Even musicians who weren't performing could be spotted among the crowd. There were fun games, oversized beach chairs, an inflatable octopus, a giant beach ball, shaded areas to hang out in, and more merch stands than you count. There was even a 'Lil' Punk Kid Zone' for parents with children 10 and under, which offered a variety of family-friendly experiences such as face painting, a slide and different social activations."

—Sari Cohen, AXS.com, 4/30/18

"…a ska-punk summit…"

—The Daily Pilot / Los Angeles Times, 5/1/18
The full music lineup for Back To The Beach included: 311, Sublime With Rome, The Mighty Mighty Bosstones, Goldfinger (featuring Travis Barker), The Aquabats, Fishbone (original lineup), Hepcat, Save Ferris, Less Than Jake, The Interrupters, Mad Caddies, Mustard Plug, The Suicide Machines, The Aggrolites, Big D & The Kids Table, The Untouchables, and Viernes 13.
Back To The Beach is produced by Synergy Global Entertainment (SGE), blink-182's Travis Barker and Goldfinger's John Feldmann.
Back To The Beach wrap up videos can be seen here:
For more information on Back To The Beach, visit: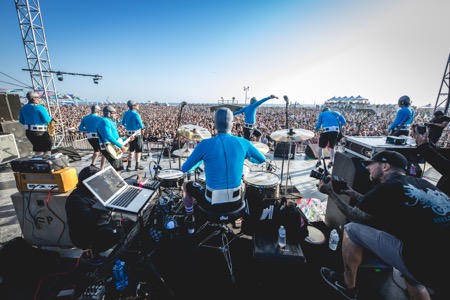 The Aquabats
[Photo by Daniel Rojas]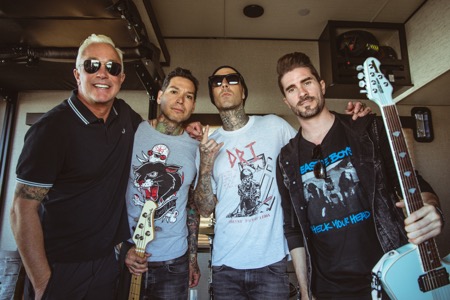 Goldfinger (featuring Travis Barker)
[Photo by Daniel Rojas]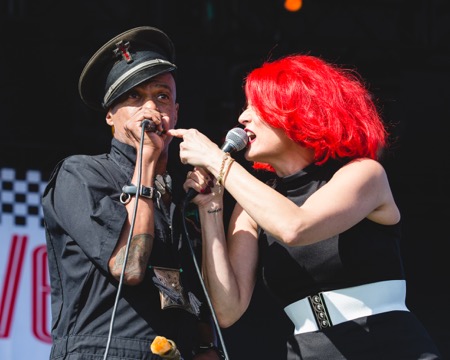 Angelo Moore of Fishbone with Save Ferris
[Photo by Daniel Rojas]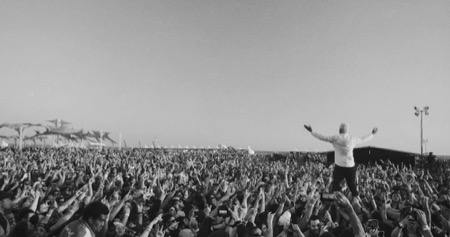 John Feldmann of Goldfinger in crowd
[Photo by Wombat]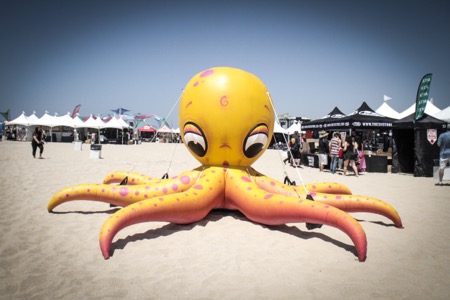 [Photo by Lizzy Gonzales]
[Photo by Lizzy Gonzales]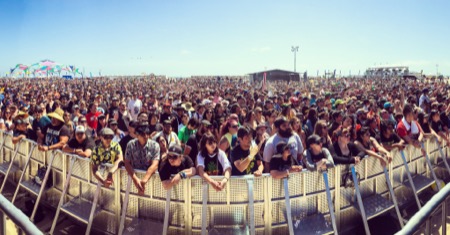 [Photo by Lizzy Gonzales]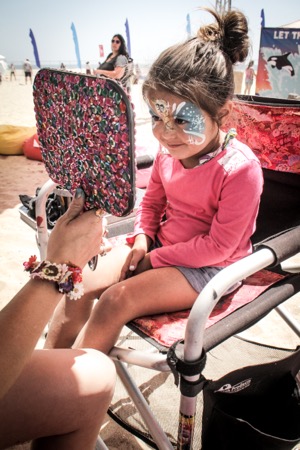 [Photo by Lizzy Gonzales]
---
About Synergy Global Entertainment, Inc.:
Synergy Global Entertainment, Inc. (SGE) is one of the world's premier music festival production companies. SGE events include music and lifestyle festivals across a variety of genres and interests, with over 60 major festival dates in 2018. SGE produces or co-produces Back To The Beach; Driftwood; ID10T Music Festival + Comic Conival; Knotfest; Lost Lands (named Noiseporn 2017 Festival Of The Year); Moonrise Festival; MUSINK; Oddball Comedy and Curiosity Festival; Ohana Dana Point; Punk In Drublic Craft Beer & Music Festival; Sabroso Taco, Craft Beer & Music Festival; WCOL Country Jam; Ye Scallywag!, and more. In addition, SGE co-produced the Rockstar Energy Drink Mayhem Festival and the worldwide Rockstar Taste of Chaos, and created and produced the Identity Festival and Rockstar Energy UPROAR Festival. This year's SGE-affiliated events are projected to sell nearly 1 million tickets overall. In addition to festival production, SGE's in-house sponsorship agency procures and executes a multitude of partnerships in varying forms for global brands, top-tier artists, international booking agencies and more.
www.sgeworldwide.com
Back To The Beach Publicity Contacts:
Ashley Di Buduo / Ashton-Magnuson Media: ashley@a12entertainment.com, (323) 379-9684
Kristine Ashton-Magnuson / Ashton-Magnuson Media: kristine@am-media.net, (818) 996-2496