Date: May 4, 2018
From: Kristine Ashton-Magnuson / Selena Fragassi

Eighth Annual Monster Energy Welcome To Rockville
Wraps Up With A Sold Out Crowd Of Over 90,000
April 27-29 In Jacksonville, FL
Festival Expands To Three Days For The First Time

Headlining Sets Included
Foo Fighters, Ozzy Osbourne, Avenged Sevenfold,
Queens Of The Stone Age, Stone Sour, Godsmack & More
The eighth annual Monster Energy Welcome To Rockville wrapped its biggest year yet on Friday, April 27, Saturday, April 28 and Sunday, April 29 with a record sold out crowd of more than 90,000 in attendance at Metropolitan Park in Jacksonville, FL, and hotel rooms sold out across the city.
In 2018, Monster Energy Welcome To Rockville grew to three days for the first time, and also expanded the festival grounds to include a portion of the parking lots at Everbank Field. Headlining sets included Ozzy Osbourne, who kicked off his "No More Tours 2" farewell tour at the festival, plus Foo Fighters who played Jacksonville for the first time ever in their 23-year career (and whose set included a special guest appearance by Billy Idol), as well as an electrifying set from Avenged Sevenfold, culminating with a gigantic fireworks display.
Other performance highlights at Monster Energy Welcome To Rockville included Stone Sour, Godsmack celebrating their 20th anniversary, Queens of the Stone Age, and Stone Temple Pilots debuting new singer Jeff Gutt at one of the new lineup's first festival appearances. The three-day weekend also offered a taste of up-and-coming talent including Greta Van Fleet, The Fever 333, Bad Wolves, the Berklee Popular Music Institute-selected MDFK and local act Yashira.
Here's a sample of what the press had to say about Monster Energy Welcome To Rockville 2018:
"The crowd was huge on Friday and endlessly entertaining to watch."

—Tom Szaroleta, Florida Times-Union, April 27, 2018

"There was plenty of guitar fireworks going on at the Welcome To Rockville festival this past weekend."

—Brian Ives, Loudwire, April 30
In addition to music, attendees were able to try a taste of Jacksonville with some of the city's local favorite restaurants, cuisine and food trucks. Specialty beverage experiences for those 21+ included Caduceus Cellars & Merkin Vineyards Wine Garden (owned by Maynard James Keenan, co-founder of international recording acts Tool, A Perfect Circle and Puscifer), and the Heavy Tiki Bar (a tropical oasis filled with killer island cocktails and shade), as well as Mrkt N Jolt which offered hot coffee, cold brew or other sundry items.
Monster Energy Welcome To Rockville also featured a variety of unique entertainment options to go along with the incredible music lineup, including the Monster Energy Experience (where fans met Rockville artists), the Jack Daniel's Experience, The Music Experience and The Student Experience, the Fearless Records Experience, the Jacksonville Jaguars VIP Rock N Jock Experience (with the Jacksonville Jaguars and Stone Temple Pilots) and the f.y.e. Fan Experience (where fans could purchase music from all the performing bands, and took part in meet & greets and artist signings).
Monster Energy Welcome To Rockville kicked off the annual World's Loudest Month festival series, which features the biggest names in rock music performing in six U.S. events in distinct atmospheres during five consecutive weekends in April and May of 2018.
Monster Energy Welcome To Rockville is produced by Danny Wimmer Presents, a producer of some of the biggest rock festivals in America, including Rock On The Range, Monster Energy Aftershock, Louder Than Life, Bourbon & Beyond, Monster Energy Carolina Rebellion, Chicago Open Air, Monster Energy Fort Rock, Monster Energy Rock Allegiance, Northern Invasion and more.
Monster Energy Welcome To Rockville is fueled by Monster Energy. Additional 2018 sponsors included Bud Light, Samuel Adams, 3 Olives Vodka, Kraken Black Spiced Rum, Jose Cuervo Tequila, f.y.e., Jack Daniel's, Zippo, SWFTCharge, The Music Experience, US Army, Fearless Records, Roadrunner Records, Rise Records, Fxck Cancer/Dyin 2 Live, Take Me Home, Love Hope Strength, Jacksonville Jaguars, and Southern Hospitality Concessions LLC.
For more information on Monster Energy Welcome To Rockville, visit: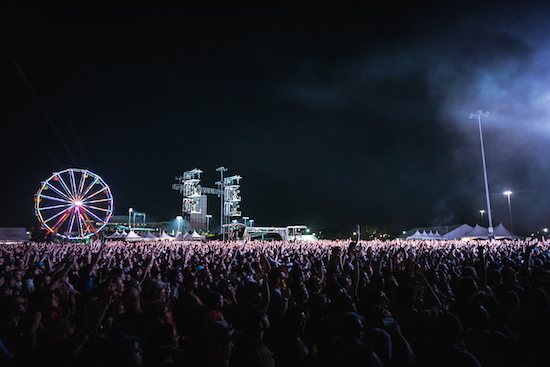 Monster Energy Welcome To Rockville crowd
(credit: Nathan Zucker)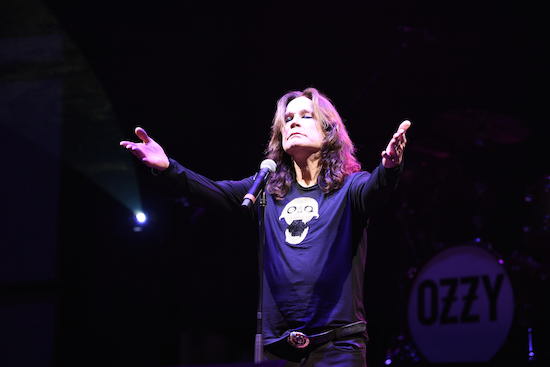 Ozzy Osbourne
(credit: Ross Halfin)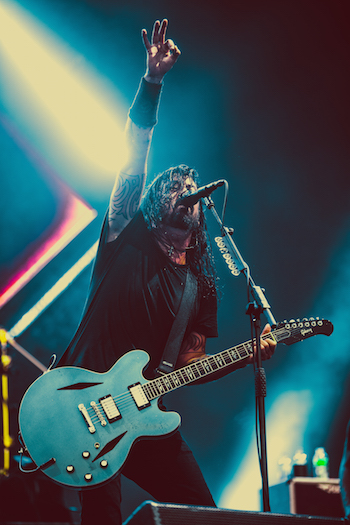 Foo Fighters
(credit: Steve Thrasher)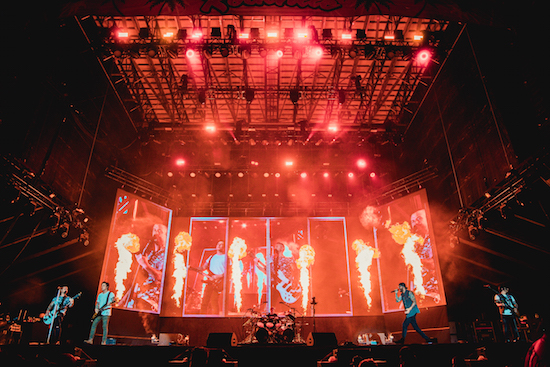 Avenged Sevenfold
(credit: Steve Thrasher)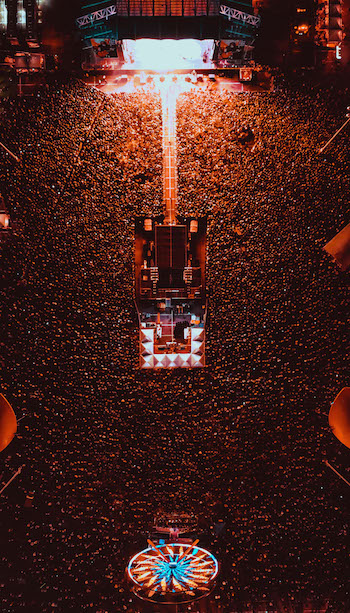 Monster Energy Welcome To Rockville crowd
(credit: Sam Shapiro)
---
About Danny Wimmer Presents:
Since 1993, music industry veteran Danny Wimmer has been producing concerts and festivals, both large and small. In 2011, he formed Danny Wimmer Presents, which now produces several of the largest rock and alternative festivals in the U.S. By combining A-list talent with local cuisine and culture, DWP has become recognized within the industry for delivering the highest-quality entertainment experiences to fans, artists, sponsors, partners and host cities. DWP creates memorable and all-encompassing festival experiences, leaving both consumers and partners with lasting and meaningful impressions. DWP will continue to add new music festivals to its already stellar portfolio, which includes Rock On The Range, Monster Energy Aftershock, Monster Energy Welcome To Rockville, Monster Energy Carolina Rebellion, Louder Than Life, Bourbon & Beyond, Monster Energy Rock Allegiance, Chicago Open Air, and Northern Invasion, among others.
www.DannyWimmerPresents.com
About Monster Energy:
Most companies spend their money on ad agencies, TV commercials, radio spots and billboards to tell you how good their products are. At Monster Energy, we chose none of the above. Instead we support the scene, our bands, our athletes and our fans. We back athletes so they can make a career out of their passion. We promote concert tours, so our favorite bands can visit your hometown. We celebrate with our fans and riders by throwing parties and making the coolest events we can think of a reality.
www.monsterenergy.com | www.facebook.com/monsterenergy
Monster Energy Welcome To Rockville Publicity Contacts
Ashton-Magnuson Media
Kristine Ashton-Magnuson, kristine@am-media.net, (818) 996-2496
Selena Fragassi, selena@fr-pr.net, (847) 942-3093
Monster Energy Welcome To Rockville Marketing & Sponsorship Contact
Lindsey Medina/Danny Wimmer Presents, lindsey@dwpresents.com