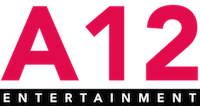 Date: November 9, 2018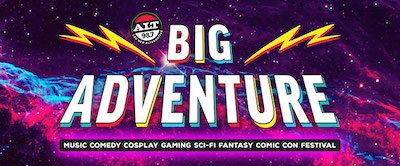 ALT 98.7 PRESENTS BIG ADVENTURE
Music * Comedy * Cosplay * Gaming * Sci-Fi * Fantasy * Comic Con Festival
Debuts With 16,000 In Attendance
November 3 & 4 At OC Fair & Event Center
In its inaugural year, Alt 98.7 Presents Big Adventure brought thousands of music, comedy, comics, and pop culture lovers together at the OC Fair & Event Center, with 16,000 in attendance over the weekend of Saturday, November 3 and Sunday, November 4.
Celebrating pop culture and fandom of all sorts, Alt 98.7 Presents Big Adventure attendees had the opportunity to see some of their favorite cast members and special guests during the panels, participate in interactive fan experiences, tabletop and video gaming, tech demos, and visit the artist alley where some of the comic book industry's top artists and creators were speaking about their craft, selling artwork, meeting fans and signing autographs. In the evening, fans witnessed sets from acclaimed comedians including Patton Oswalt, Jim Jefferies, Kristen Schaal, Rhys Darby, and Natasha Leggero, along with some of today's top alternative and dance music artists including Empire Of The Sun, Modest Mouse, Phantogram, Cold War Kids, What So Not, Rusko, Feed Me, Bro Safari, and many more.
Alt 98.7 Presents Big Adventure co-producer Rob Tweedie says, "Our goal with Big Adventure was to create a fun, authentic, one-of-a-kind experience for fans, and in its inaugural year I think we did that. There was such a great feeling of excitement, wonder, and community that washed over the entire grounds as people bounced from the artists and exhibitors, to the comedy, to the panels, to the interactive experiences, and ultimately to enjoy the fantastic music we had on stage. Big Adventure began as this crazy vision of everyone coming together to celebrate who they are and what they love, and we at SGE were ecstatic and honored to make this beautiful dream a reality."
The two-day festival featured panels and live podcast tapings from: Stan Against Evil, Wrecked, American Satan, Superfight LIVE!, Alison Rosen Is Your New Best Friend, Cool Playlist With Eliza Skinner, Machinima Presents Voice Acting In Gaming, Nerdbot Presents Back In The Shell: A Ninja Turtle Fan Series, and The Nerdin' Out Podcast; comedy sets from Patton Oswalt, Jim Jefferies, Kristen Schaal, Natasha Leggero, Emo Philips, Ron Funches, Hari Kondabolu, Rhys Darby, Monty Franklin, Maria Bamford, and Marcella Arguello; live music from Empire Of The Sun, Modest Mouse, Phantogram, Cold War Kids, Echos, Allie X, Nvdes, Party Nails, Rusko, What So Not, Bro Safari, Bonnie X Clyde, Feed Me, Luca Lush, Party Thieves, Ducky, Chime, Nitti Gritti, and Chuck None; and a number of comic themed discussions, signings, and more in the artist alley. A full list of participating guests and talent can be seen at: https://bigadventurefest.com/guests/
Additional highlights included The Geek Gatsby Cosplay Contest; the Machinima area, which featured classic arcade games and a lounge; the Nerdbot Compound which featured a zombie shooting range, the 'ultimate retro display' photo opp with Ninja Turtle costumes, 9 foot Transformers, and more; LARP Battles put on by The Belegarth Medieval Combat Society; and much more.
Video highlights from the festival can be seen here: https://www.facebook.com/bigadventurefest/videos/705941673117668/
Here is what some of the press had to say about Alt 98.7 Presents Big Adventure's debut year:
"The first-ever Big Adventure Festival was like walking through a magical playground straight out of all of your wildest and weirdest pop culture dreams."

—Kelli Skye Fadroski, Orange County Register, November 4, 2018

"On Nov. 3-4, Big Adventure opened its gates at the OC Fairgrounds, and the people came; they saw that it was good, and they left satisfied…The festival was designed to appeal to a healthy cross-section of pop culture fans, and it succeeded charmingly!"

—Scott Feinblatt, OC Weekly, November 5, 2018

"…Big Adventure is sure to be a can't miss Southern Californian festival for years to come!"

—Leah Brungardt, All Access Music Group, November 6, 2018
Alt 98.7 Presents Big Adventure is produced by Synergy Global Entertainment (SGE).
Alt 98.7 Presents Big Adventure partnered with the following sponsors in its inaugural year: Disney's Ralph Breaks The Internet, Machinima, Angel City Brewing, Corona, Kraken Rum, Lime Crime Cosmetics, Butterfinger, Rockstar Energy Drink, Deep Eddy Vodka, Cosmic Fog, Mike's Hard, Kevita, and Soylent.
For more information on Alt 98.7 Presents Big Adventure, visit:
Hashtag: #BigAdventureFest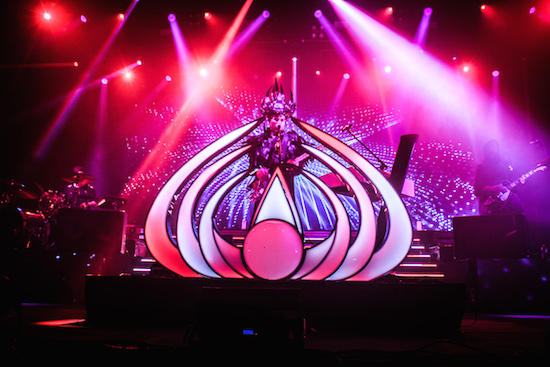 [Empire Of The Sun]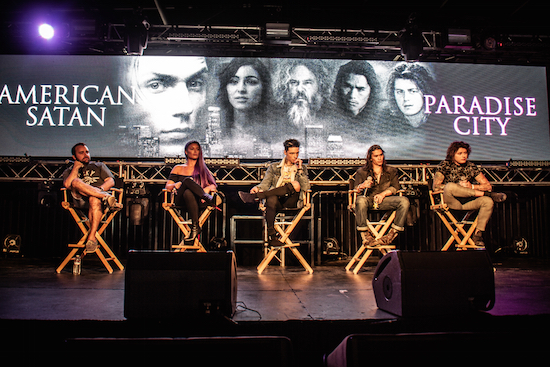 [American Satan]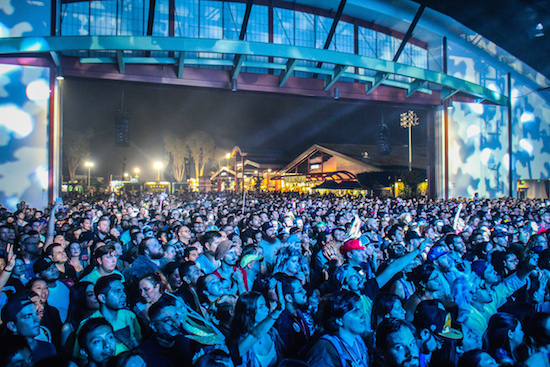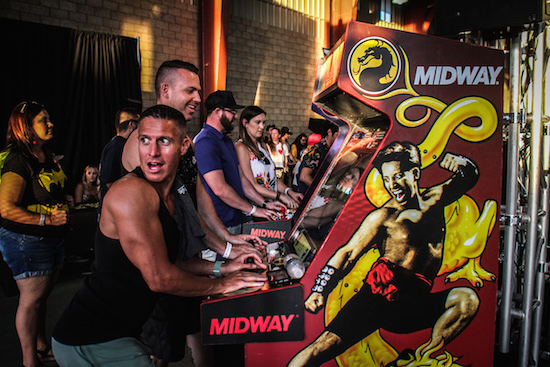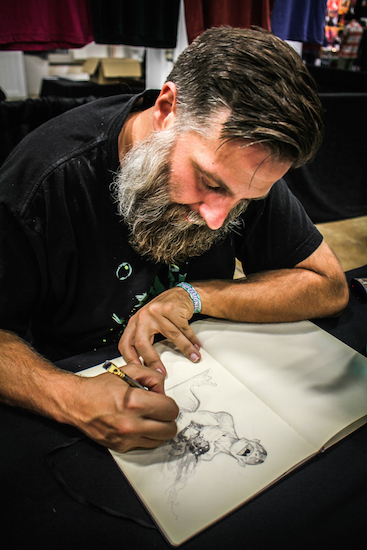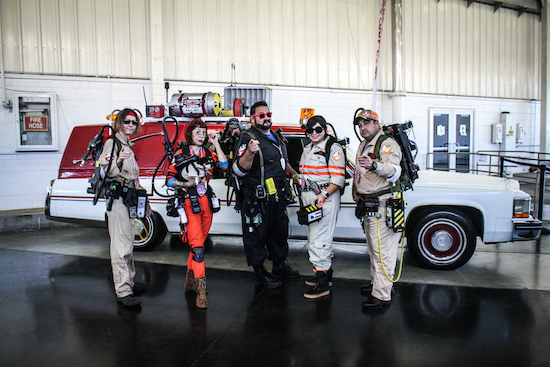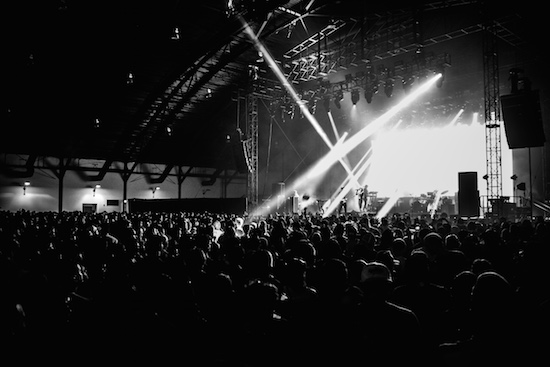 [All photos by Lizzy Gonzalez]
---
About Synergy Global Entertainment, Inc.:
Synergy Global Entertainment, Inc. (SGE) is one of the world's premier music festival production companies. SGE events include music and lifestyle festivals across a variety of genres and interests, with over 60 major festival dates in 2018. SGE produces or co-produces Back To The Beach; Driftwood; Knotfest; Lost Lands (Your EDM Best Festival of 2017 and Noiseporn 2017 Festival Of The Year); Moonrise Festival; MUSINK; Oddball Comedy and Curiosity Festival; Ohana Dana Point; Punk In Drublic Craft Beer & Music Festival; Sabroso Taco, Craft Beer & Music Festival; 92.3 WCOL Country Jam + Campout; Ye Scallywag!, and more. In addition, SGE co-produced the Rockstar Energy Drink Mayhem Festival and the worldwide Rockstar Taste of Chaos, and created and produced the Identity Festival and Rockstar Energy UPROAR Festival. This year's SGE-affiliated events are projected to sell nearly 1 million tickets overall. In addition to festival production, SGE's in-house sponsorship agency procures and executes a multitude of partnerships in varying forms for global brands, top-tier artists, international booking agencies and more.
www.sgeworldwide.com
About ALT 98.7/iHeartMedia Los Angeles:
ALT 98.7 is owned and operated by iHeartMedia Los Angeles. iHeartMedia Los Angeles owns and operates KRRL-FM, KYSR-FM, KIIS-FM, KOST-FM, KBIG-FM, KLAC-AM, KFI-AM, KEIB-AM and is part of iHeartMedia. With over a quarter of a billion monthly listeners in the U.S. and over 129 million social followers, iHeartMedia has the largest national reach of any radio or television outlet in America. As the leading media company in the U.S., iHeartMedia serves over 150 local markets through 849 owned radio stations, and the company's radio stations and content can be heard on AM/FM, on satellite, at iHeartRadio.com, on the company's station websites and on iHeartRadio, iHeartMedia's digital music, podcast, on demand and live streaming radio service, available on over 250 platforms and 2000 devices, including on digital auto dashes, tablets, wearables and smartphones, on virtual assistants, smart speakers, TVs and gaming consoles.
iHeartRadio offers users thousands of live radio stations, personalized custom artist stations created by just one song or seed artist, on demand features and the top podcasts and personalities. The all-in-one digital service has more than 1.7 billion downloads, 110 million registered users and is the No. 1 commercial radio podcaster in the U.S.
iHeartMedia's platforms include radio broadcasting, online, mobile, digital, social, podcasts, personalities and influencers, live concerts and events, syndication, music research services and independent media representation. iHeartMedia is a division of iHeartMedia, Inc. (PINK: IHRQ). Visit iHeartMedia.com for more company information.
Big Adventure Publicity Contacts:
Ashley Di Buduo, ashley@a12entertainment.com, (323) 379-9684
Kelly Walsh, kellyohnopr@gmail.com, (585) 765-5162