Date: November 15, 2018
From: Kristine Ashton-Magnuson / Ashley Di Buduo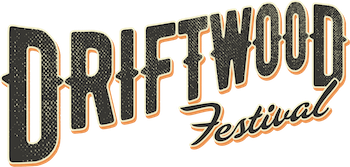 Go Country 105 Presents Driftwood:
Country Music, Craft Beer & BBQ Festival
Wraps With Thousands In Attendance
Saturday, November 10 & Sunday, November 11
At Doheny State Beach In Dana Point, CA
For Veterans Day Weekend Celebration

With Chase Rice, Big & Rich,
Michael Ray, Kristian Bush (Of Sugarland), Carly Pearce & More
The third annual Driftwood: Country Music, Craft Beer & BBQ Festival brought thousands of fans together in Dana Point, CA on Saturday, November 10 and Sunday, November 11 for a Veterans Day Weekend celebration on the shore of the Pacific Ocean.
Go Country 105 Presents Driftwood featured music from some of today's top country acts including Chase Rice, Big & Rich, Michael Ray, Kristian Bush (of Sugarland), Carly Pearce, and more, plus tastings from a selection of over 200 craft beers, and top-notch BBQ from some of the region's best restaurants and food trucks. Attendees roamed the grounds throughout the day, participating in line dancing workshops, mechanical bull rides, oversized games, and much more. Watch a video of festival highlights here: https://youtu.be/AwZ236dbXVk
Chase Rice closed out Saturday night's show with a set filled with crowd favorites, and even came off the stage to meet and take selfies with ecstatic fans in the crowd at the end of the set. Big & Rich wrapped the Veterans Day Weekend celebration with an energetic live show, and Cowboy Troy joined the group to perform a few songs, including their hit single, "Save A Horse [Ride A Cowboy]." The stage was filled with smiling fans, including Route 91 survivor Joe Ortiz who, after standing in the front row all night waving a Country Strong flag, was plucked from the crowd and given a seat on stage for the rest of the show.
The full lineup for Go Country 105 Presents Driftwood included headliners Chase Rice and Big & Rich, along with Michael Ray, Kristian Bush (of Sugarland), Carly Pearce, Jamestown Revival, Seth Ennis, Brooke Eden, Filmore, Brandon Ray, and Naked Walrus.
Before the headliners took the stage each night, the spotlight was on a local veteran being honored as a Hometown Hero. Each Hometown Hero was honored onstage for his service and was presented with a guitar autographed by that night's headlining music act. On Saturday—also the birthday of the United States Marine Corps—Driftwood honored Justin Carnegie, a Marine with three deployments since 9/11. Sunday night, the Hometown Hero was Vietnam veteran Larry W. Fellows, who served in the Navy.
Elenie Reese of SGE elaborated on the festival's dedication to supporting veterans: "The Hometown Hero is not only to show our deep gratitude to the one military member or veteran that we bring up on stage, it is also a 'thank you' to all our active duty military, veterans, and their families in the audience — because the family members and their caregivers serve right along with them. In our Hall Of Heroes area, we commemorate many generations, conflicts and wars, men and women, and everyone who served in the military, going back to the Korean War, which still has veterans that are with us. We most appreciate seeing our artists and others associated with the festival genuinely supporting this cause. For example, Chase Rice and our guest, actor Scott Eastwood, personally went out to the Hall Of Heroes and talked with the veterans and active-duty military members, as have so many of the other bands and artists that we work with at SGE events. For the past 12 years, SGE has been actively engaged in fund-raising and raising awareness for this important cause. We feel it's especially important to support this young generation of active-duty military and veterans, due to the challenges that many of them have experienced since 9/11."
Festival producers would also like to thank First Foundation Bank and its CEO Scott Kavanaugh for their generous donation for the Driftwood Hometown Heroes.
Festival co-producer Cameron Collins of Brew Ha Ha Productions commented, "It was awesome to see the community come together at Driftwood this past weekend and celebrate our service men and women together on the sand at Doheny State Beach. Friends and families dancing together, enjoying a massive selection of locally brewed beers and enjoying what was possibly one of the nicest weekends for weather we've had all year. Driftwood really is such a special event for all of us! We want to extend a huge thank you to California State Parks!"
In a November 13 review of Go Country 105 Presents Driftwood, Scott Feinblatt of OC Weekly noted:
"Fans of Southern-leaning tastes gathered this weekend at Doheny State Beach to celebrate the two days of country music, craft beer, and bbq that comprise the Driftwood festival. Headliners Chase Rice and Big & Rich and nearly a dozen other musical acts demonstrated the dynamic range of the genre during their respective mainstage sets, while country-style fairground attractions, exotic foods, specialty brews, and various vendors rounded out the grounds."
A portion of the proceeds from Go Country 105 Presents Driftwood will be donated to the Doheny State Beach Interpretive Association (DSBIA)—the non-profit cooperating association of Doheny State Beach, dedicated to the protection of the park's beaches, facilities, marine refuge and its historical, cultural and social stories—and the San Onofre Parks Foundation—a California non-profit that cooperatively works with the California State Parks to develop, preserve and enhance the recreation and experience of California's unique and beautiful coastal parks.
Go Country 105 Presents Driftwood is produced by Synergy Global Entertainment (SGE) and Brew Ha Ha Productions.
Sponsors for Go Country 105 Presents Driftwood include Pura Vida Bracelets, Wienerschnitzel, Musicians Institute, George Dickel, Avery Brewing Co., Bai Beverages, Rockstar Energy Drink, Head Down Eyes Up, Deep Eddy Vodka, Boot Barn, Barefoot Wines, and more.
For more on Driftwood, visit: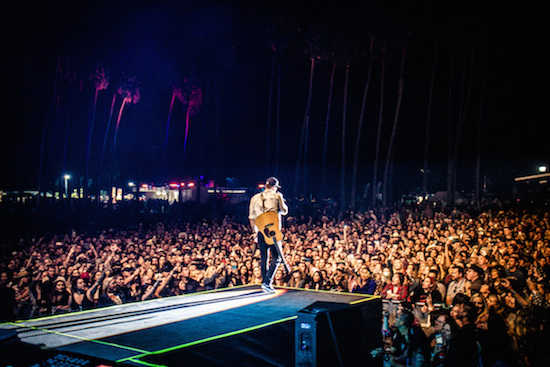 (Chase Rice by Lizzy Gonzalez)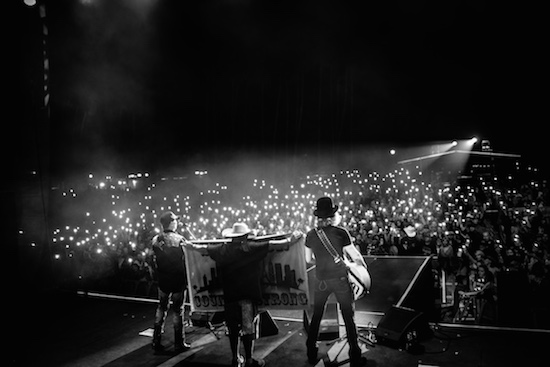 (Big & Rich with festival attendeee Joe Ortiz by Lizzy Gonzalez)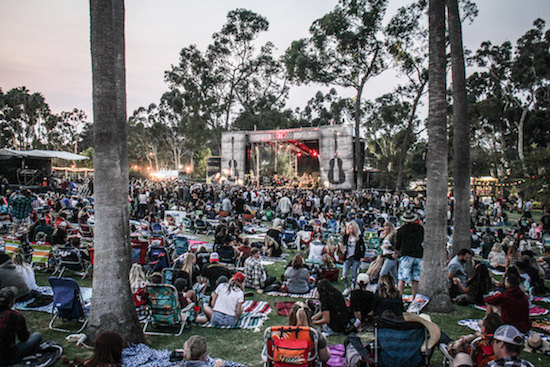 (photo by Lizzy Gonzalez)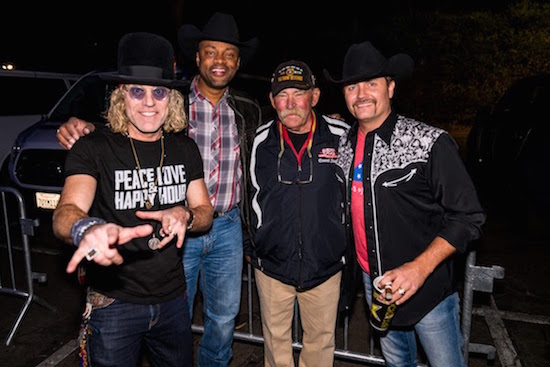 (Big Kenny/Big & Rich, Cowboy Troy, Driftwood Hometown Hero Larry Fellows/EES, John Rich/Big & Rich by J.C. Sutherlin)
(Anthony Small/City of Dana Point Arts and Culture Commissioner, Eleni Reese/SGE, Driftwood Hometown Hero Larry Fellows/EES, John Reese/SGE)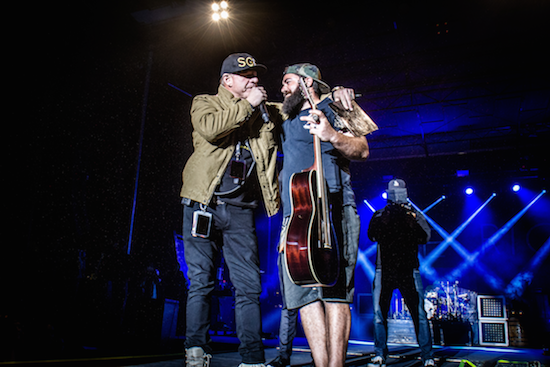 (John Reese/SGE and Driftwood Hometown Hero Justin Paul Carnegie/Brew Ha Ha Productions by Lizzy Gonzalez)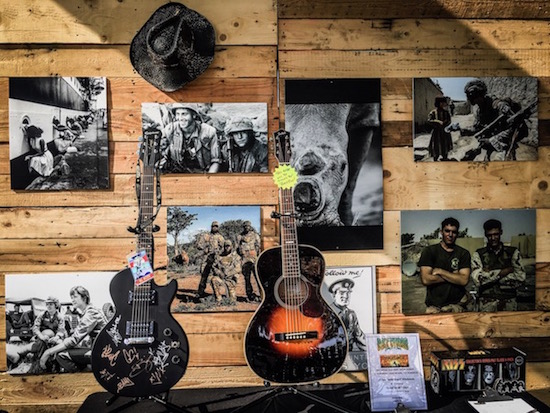 (Hall of Heroes by Lizzy Gonzalez)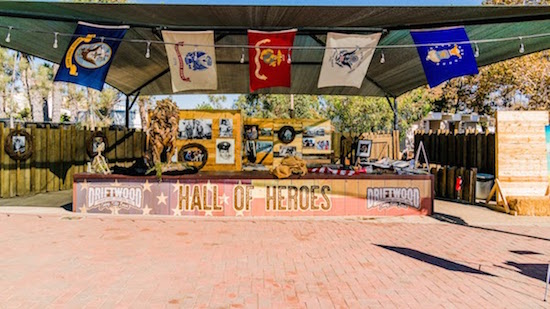 (Hall of Heroes by J.C. Sutherlin)
---
About Synergy Global Entertainment, Inc.:
Orange County, California based Synergy Global Entertainment, Inc. (SGE) is one of the world's premier music festival production companies. SGE events include music and lifestyle festivals across a variety of genres and interests, with over 70 major festival dates in 2018. SGE produces or co-produces Back To The Beach; Big Adventure; Driftwood; ID10T Music Festival + Comic Conival; Knotfest; Lost Lands (Your EDM Best Festival of 2017 and Noiseporn 2017 Festival Of The Year); Moonrise Festival; MUSINK; Ohana Dana Point; Sabroso Taco, Craft Beer & Music Festival; 92.3 WCOL Country Jam + Campout; Scallywag!, and more. In addition, SGE co-produced the Rockstar Energy Drink Mayhem Festival and the worldwide Rockstar Taste of Chaos, and created and produced the Identity Festival, Oddball Comedy and Curiosity Festival, and Rockstar Energy UPROAR Festival. This year's SGE-affiliated events are projected to sell nearly 1 million tickets overall. In addition to festival production, SGE's in-house sponsorship agency procures and executes a multitude of partnerships in varying forms for global brands, top-tier artists, international booking agencies and more.
www.sgeworldwide.com
About Brew Ha Ha Productions:
Brew Ha Ha Productions (BHPP) is one of the largest craft beer centric event producers in the United States. Fueled by a desire to promote craft beer, along with visions of creating unique annual events, Orange County based BHHP has enjoyed an unprecedented 180% growth in 2017. Established in 2010, BHHP's Award Winning and diverse events now reach beyond OC and California including festivals in Arizona, Washington, Oregon, Nevada, and Colorado. A 'For-Profit' organization whose missions includes giving back, BHHP has helped many non-profits raise awareness and money to further their worthy causes.
www.brewhahaproductions.com
Driftwood Publicity Contacts:
Kristine Ashton-Magnuson / Ashton-Magnuson Media: kristine@am-media.net, (818) 996-2496
Ashley Di Buduo / Ashton-Magnuson Media: ashley@a12entertainment.com, (323) 379-9684