Date: December 3, 2018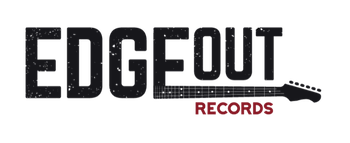 EDGEOUT RECORDS
LAUNCHES WITH EXCLUSIVE GLOBAL LABEL SERVICES RELATIONSHIP WITH UNIVERSAL MUSIC GROUP
New Label Takes Innovative Approach To Developing Rock Artists Through Touring And Live Events
Santa Monica, CA — Label founder Tony Guanci, along with a team of music industry leaders in A&R, touring, live events, promotions and marketing, today announced the formation of EDGEOUT Records, an innovative label designed to find and develop the next generation of rock bands.
EDGEOUT is focused on signing and breaking artists by developing their fanbase through recorded music as well as touring and festivals across the U.S. and internationally. The label's mission will be to help develop every aspect of an artist's career including their overall sound, song structure, live stage performance, image/branding, personal wellness, and the art of the music business.
For global distribution, marketing and promotion, EDGEOUT has signed an exclusive label service agreement with Universal Music Group (UMG), the world's leading music-based entertainment company. With the agreement, EDGEOUT will have the flexibility to work closely with UMG's labels to break artists around the world.
In making the announcement, EDGEOUT Founder and Chairman Tony Guanci said, "More than any other genre of music, successful rock bands have historically built their fanbase through touring and live performances. At EDGEOUT, I plan to use my 30 years of experience and connections in touring and promotion to ensure our artists have access to the most coveted tours and festivals, which will allow them to organically reach new audiences and promote their latest tracks."
Cheryl Benson, Head of Artist Development, said, "At EDGEOUT, we're passionate about ensuring that all aspects of an artist's career are positioned for success. Often, all a band requires is the proper direction, guidance and help to connect with audiences already eager for the next great band to come along. We have the experience and connections to make sure those first songs lead to long-lasting careers in writing, recording and touring."
---
About EDGEOUT Records
EDGEOUT Records is being managed by true experts in the rock music space. No other record label matches the experience, relationships and assets that exist at EDGEOUT. For more information about the executive team and submission process, please visit: www.edgeoutrecords.com
Label Contact:
Colin Phillips
colin@edgeoutrecords.com