Date: January 23, 2019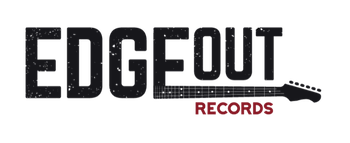 Los Angeles Rock Band The Jacks Sign With EDGEOUT Records
Innovative New Label Develops Up-And-Coming Rock Artists
Through Relationship With Universal Music Group
Santa Monica, CA (January 23, 2019) — EDGEOUT Records announces rock act The Jacks as the first artist to sign with the innovative new label, exclusively distributed by Universal Music Group. EDGEOUT Records was founded in late 2018 by Tony Guanci, along with a team of music industry leaders in A&R, touring, live events, promotions and marketing, with a mission to find and develop the next generation of rock bands.
Los Angeles natives The Jacks are wasting no time embarking on a promising future with a strong start in 2019. After beginning the year by performing at the pre-game show for NBC's 2019 NHL Winter Classic, the band is also slated to play multiple shows at this year's NFL Super Bowl Fan Experience followed by a performance at one of the country's largest rock festivals, Danny Wimmer Presents' Sonic Temple Art + Music Festival in Columbus, Ohio in May.
Praised as a modern salute to the classic British invasion and the southern rock sounds of the '60s & '70s with their catchy riffs, gritty vocals, and infectious hooks, The Jacks features Jonny Stanback (vocals/guitar), Tom Hunter (guitar/vocals), Scott Stone (bass/vocals), and Josh Roossin (drums). The quartet originally met and bonded over music while attending USC in Los Angeles, and by the end of 2018, The Jacks had self-booked two U.S. national tours, played major rock festivals such as Louder Than Life, Aftershock and SXSW and sold out historic Los Angeles venues such as the Troubadour and Roxy.
Having worked with Cheryl Benson-Guanci, Head of Artist Development at EDGEOUT Records, for over a year-and-a-half, The Jacks will enter the studio in February to record their first release with the label, followed by a tour in the spring.
The Jacks guitarist and lead singer Jonny Stanback says, "It's been a pleasure working with Cheryl and Tony and we are excited to be a part of the EDGEOUT team. We're looking forward to releasing our new music in 2019."
"We're all really excited to get into the studio and work with some of the great producers in music," adds The Jacks bassist Scott Stone.
Marking today's announcement, EDGEOUT Founder and Chairman Tony Guanci says, "The Jacks are a great example of a young up-and-coming rock & roll band committed to their craft and destined for success." He adds, "We at EDGEOUT will provide The Jacks all of the time, attention, and resources to assist them in realizing their potential."
Cheryl adds, "I've seen The Jacks grow tremendously in all areas of their musicianship, including their live stage show and overall presence. They have amazing potential to usher in the next generation of rock fans. Now the hard work begins."
Look for new music from The Jacks in Spring 2019.
See more of The Jacks' journey so far in this video:
https://www.youtube.com/watch?v=KviNUrVpJbY&feature=youtu.be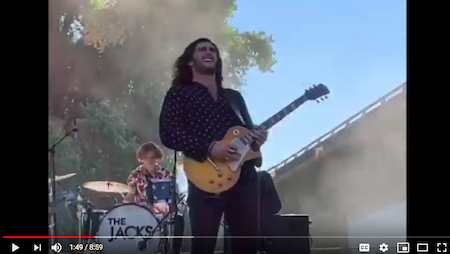 ---
About EDGEOUT Records
EDGEOUT Records is an innovative label designed to find and develop the next generation of rock artists and is exclusively distributed by Universal Music Group. For more information about EDGEOUT please visit: www.edgeoutrecords.com
About The Jacks
The Jacks are a young L.A. rock & roll band that have garnered a strong following from their catchy songs and high impact live show since their formation in 2016. For more information on The Jacks please visit: https://www.thejacksbandla.com/about
EDGEOUT Records/The Jacks Press Contact:
Colin Phillips
colin@edgeoutrecords.com