Date: February 5, 2019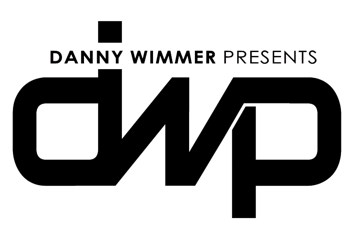 Danny Wimmer Presents
Announces Addition To Leadership Team
As Part Of Active Growth Plan In 2019
Rory Felton Joins As Senior Vice President, Marketing
And Leads Efforts To Expand Reach And Audience
For Some Of The Largest Festivals In The U.S.
Premier independent festival producer Danny Wimmer Presents continues to expand its leadership team with the hiring of Rory Felton in the role of Senior Vice President, Marketing to further expand the reach and audience of some of America's biggest rock events, including the upcoming spring editions of Welcome To Rockville, Epicenter, Sonic Temple Art + Music Festival and Chicago Open Air Presents.
Rory began his career as the co-founder of The Militia Group, a pioneering record and publishing company he launched out of his University of Southern California dorm room. In 2004, Sony Music bought a minority stake in the label. The company launched hundreds of releases with innovative digital marketing campaigns that sold millions of units, including an RIAA Certified Gold Record for Cartel's record "Honestly," that led to Sony acquiring the major assets of The Militia Group.
Having leveraged the power of innovation to reach and acquire customers, Rory was recruited to join the marketing technology platform Chirpify, where he executed broad reaching programs for major brands and artists including Oreo, Toyota, Green Day, Tim McGraw, Lady Gaga, and many more.
Rory graduated from USC with a bachelor's degree in Music Industry and was awarded the Order of Troy for outstanding leadership. He has also been recognized by Billboard Magazine as a Top 30 Executive Under 30, and has been a guest speaker at USC Marshall School of Business, USC Thornton School of Music, SXSW, Cal State Fullerton, Digital Entertainment World, Digital Summit, Payments Innovation, and many others.
Regarding his new position with DWP, Rory says, "I am thrilled to be joining the phenomenal team at DWP who produce some of the country's greatest festivals. Their passion for world-class talent and elevated fan experiences is unparalleled. I'm eager to build on the successes and expand our reach, creative, and fan relationship capabilities with returning events like Welcome To Rockville, Aftershock, Bourbon & Beyond, Chicago Open Air Presents, and Louder Than Life, and new events such as Sonic Temple Art + Music Festival, Epicenter Festival, and Hometown Rising."
Danny Wimmer Presents CEO Danny Hayes adds, "DWP is looking for leaders and innovators like Rory to fuel our continued aggressive growth. Rory brings us the state-of-the-art, cutting-edge marketing that is essential to that growth. As a prior successful entrepreneur himself, Rory has just one mandate: lead us to try new things. Rory is perfect for this mission."
---
About Danny Wimmer Presents:
Since 1993, music industry veteran Danny Wimmer has been producing concerts and festivals, both large and small. In 2011, he formed Danny Wimmer Presents, which now produces several of the largest rock and alternative festivals in the U.S. By combining A-list talent with local cuisine and culture, DWP has become recognized within the industry for delivering the highest-quality entertainment experiences to fans, artists, sponsors, partners and host cities. DWP creates memorable and all-encompassing festival experiences, leaving both consumers and partners with lasting and meaningful impressions. DWP will continue to add new music festivals to its already stellar portfolio, which currently includes Aftershock Festival, Bourbon & Beyond, Chicago Open Air, Epicenter Festival, Hometown Rising, Louder Than Life, Sonic Temple Art + Music Festival, and Welcome To Rockville. Previous DWP festivals include Rock On The Range, Carolina Rebellion, Northern Invasion and more.
www.DannyWimmerPresents.com
Danny Wimmer Presents Publicity Contacts
Kristine Ashton-Magnuson / Ashton-Magnuson Media, kristine@am-media.net, (818) 996-2496
Selena Fragassi / Ashton-Magnuson Media, selena@fr-pr.net, (847) 942-3093
Danny Wimmer Presents Marketing Contacts
Rory Felton / Danny Wimmer Presents, rory@dwpresents.com
Lindsey Medina / Danny Wimmer Presents, lindsey@dwpresents.com
Holly Doscher / Danny Wimmer Presents, holly@dwpresents.com
Danny Wimmer Presents Sponsorship Contact
Justin Zweig / Danny Wimmer Presents, partnerships@dannywimmerpresents.com